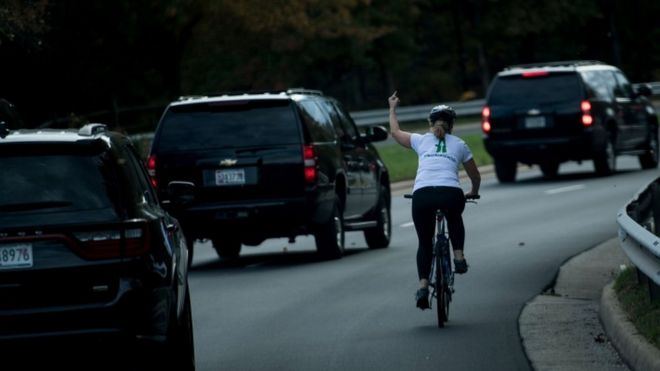 A woman who was fired for raising her middle finger at US President Donald Trump's motorcade has been elected to local office in Virginia.
Juli Briskman's hand gesture went viral in 2017, leading to her losing a job with a government contractor.
At the state level, US Democrats have seized full control of the Virginia legislature.
Shortly after, Ms Briskman used the image as a profile picture on her social media accounts.
The company did not respond to the BBC's request for comment at the time.
Ms Briskman had reportedly been working as a marketing analyst for the government contractor for six months but said she didn't regret making the gesture.