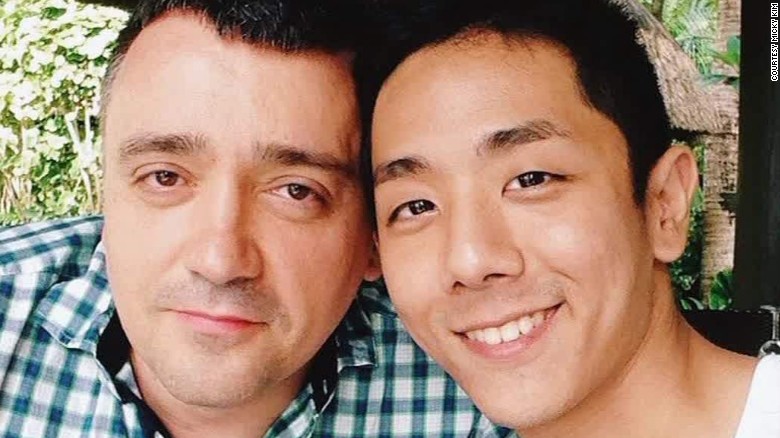 Being LGBT in South Korea can make for a difficult life. CNN's Kathy Novak tells the story of one gay couple living in Seoul and the challenges they face.
On a brightly lit stage, two male K-pop stars with glowing skin and perfectly coiffed hair are nibbling either end of the same long, chocolate stick.
As the stick gets smaller and smaller, they get closer and closer -- and eventually, a fellow K-pop idol pulls them into a kiss.
In South Korea's glitzy, highly manufactured music industry, these kinds of scenes are not uncommon. As long as it's only for show, that is.
Homophobia is still rife in South Korea, where very few mainstream music stars have come out as gay. The country has no comprehensive anti-discrimination laws to protect LGBTQ South Koreans and compared to nearby democracies like Japan and Taiwan,

the country is less accepting of same-sex couples. (CNN)
Lim Tae-hoon, leader of the Center for Military Human Rights, announced that he supported Byun, opining that the army's decision to discharge the tank driver was a violation of human rights. "The National Human Rights Commission of the Republic of Korea has to warn against the human-rights abuses, including Byun's case. And all transgenders should be allowed to serve in the army without discrimination," Lim said.