(reddit.com)
By Jane C. Timm and Dareh Gregorian
Vice President Mike Pence's
refusal to wear a mask
during his visit to the prestigious Mayo Clinic this week was potentially dangerous and sent the wrong message about the federal guidelines he regularly touts, doctors and health care officials said.
"If you're asymptomatic and you're just having a conversation," he said, "you can easily transmit the disease — just regular conversation."
He said people who don't think they have the disease are major drivers of the pandemic.
"The vast majority of individuals that we think are likely transmitters of the disease have no symptoms," Gupta said. "You basically have a bunch of people feeling great who think they don't need to follow the rules."
The Mayo Clinic requires everyone to wear masks inside the facility, but Pence ignored the rule and was the only person seen not wearing a mask during a tour of the clinic's coronavirus lab Tuesday. The clinic said it made Pence's office aware of the policy before the visit.
Pence defended his decision afterward, telling reporters that he's confident he doesn't have the virus because he's tested it for it regularly. "Since I don't have the coronavirus, I thought it'd be a good opportunity for me to be here, to be able to speak to these researchers, these incredible health care personnel, and look them in the eye and say thank you," Pence said.
While Pence was
widely mocked
for suggesting that a mask would stop him from looking workers in the eye, doctors and health care workers said it was a serious breach of safety regulations.
Jamie Gulley, president of the SEIU Healthcare Minnesota union, which has thousands of members who work at the medical center, said Pence's actions were dismissive of the workers he said he was there to support.
"When Vice President Mike Pence ignores the safety policy and refuses to wear a face mask, he insults the hard work and sacrifice of all healthcare workers. Worse, he puts them, their patients, and their families at risk,"
Gulley said in a statement
.
Gulley also took aim at the clinic, saying, "We are deeply disappointed that Mayo failed to enforce their own policy."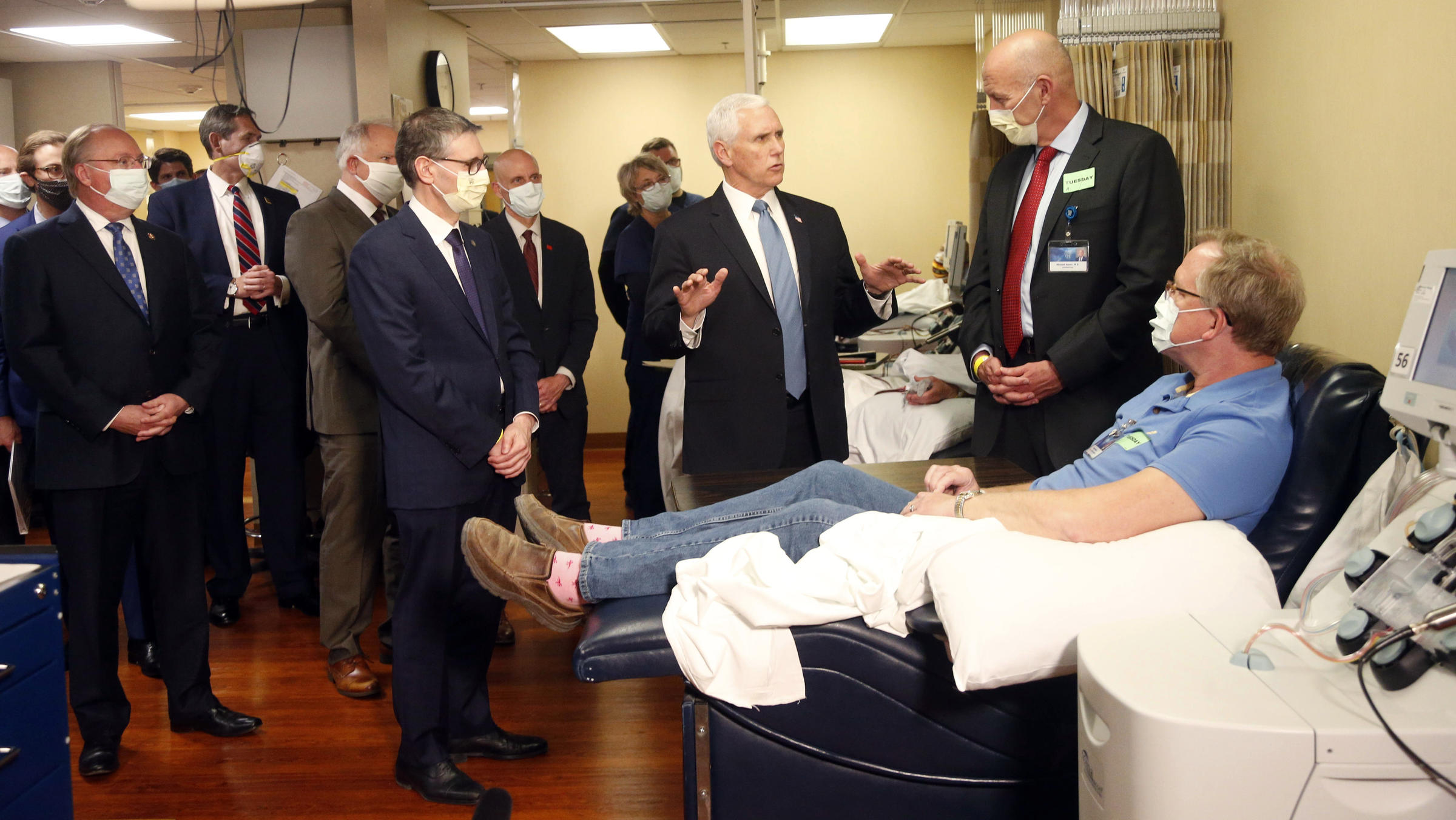 The Mayo Clinic did not respond to a request for comment Wednesday.
Dr. Craig Spencer, director of the Global Health in Emergency Medicine program at NewYork-Presbyterian/Columbia University Medical Center,
said in a tweet that
"refusing to wear a mask is dangerous & disrespectful."
"It represents something more concerning," he added. "It highlights a lack of understanding or respect of even the most basic principles of public health."
Gupta said the vice president's decision not to wear a mask sends the wrong message.
"So much of public health and leadership is about optics," he said. "All he did was weaken the messaging and the strength behind it.
"Nobody likes wearing a face mask. I just spent 12 hours wearing a face mask. Everyone hates it," he said, referring to his night shift in a Seattle hospital. "But it's a necessary precondition" to working in a hospital or anywhere else right now.
White House press secretary Kayleigh McEnany called the criticism "ridiculous" during an appearance Wednesday night on Fox News, adding that what the media need "to be focused on is the American people" and not "mask palace intrigue."
Pence is scheduled to visit another facility
with a mask rule
, a General Motors plant in Kokomo, Indiana, on Thursday. His office did not respond to an inquiry about whether he plans to wear a mask there.