Former House Intelligence Committee Chairman Mike Rogers left President-elect Donald Trump's transition team, days after Trump's surprise victory and a shakeup at the top of the team's organizational chart.
Rogers' abrupt departure came at the request of team officials, said two people familiar with the matter. The Michigan Republican, who'd also worked for the FBI, had been tapped to help guide the new administration on national security issues.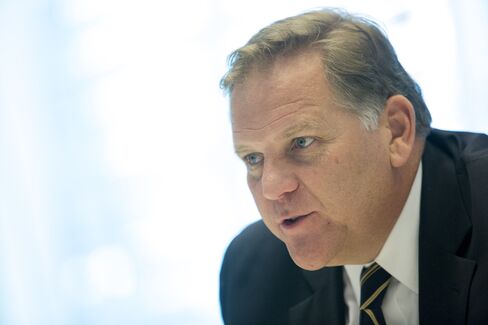 "These past six months, it has been an honor to serve as National Security Senior Advisor to the Trump transition team," Rogers said in a statement after his departure was reported.
'Friend' Pence
"Our work will provide a strong foundation for the new transition team leadership as they move into the post-election phase, which naturally is incorporating the campaign team in New
York who drove President-elect Trump to an incredible victory last Tuesday," Rogers said.
"My team and I are pleased to hand off our work to my friend and former colleague, Vice President-elect Mike Pence, Executive Director Rick Dearborn, the Trump family, and the stellar new leadership team," he said, adding he looks forward to advising the administration as needed.
Trump made Pence chairman of the transition team on Friday, demoting New Jersey Governor Chris Christie to be one of six vice chairmen. Rogers joined the team before Trump's election, when Christie was still leading it.
Pence and Rogers entered the U.S. House the same year, and they are said to be close.
Steep Task
After his upset of Democrat Hillary Clinton, Trump now faces the steep task of filling thousands of administration jobs when he's inaugurated in January.
Kellyanne Conway, who managed his campaign, said additional appointments could be announced this week, including Trump's choice for Treasury secretary.
Former Goldman Sachs Group Inc. partner Steven Mnuchin, who was the campaign's national finance chairman, has been recommended by Trump's team to lead the Treasury Department,
according
to two people familiar with the process.