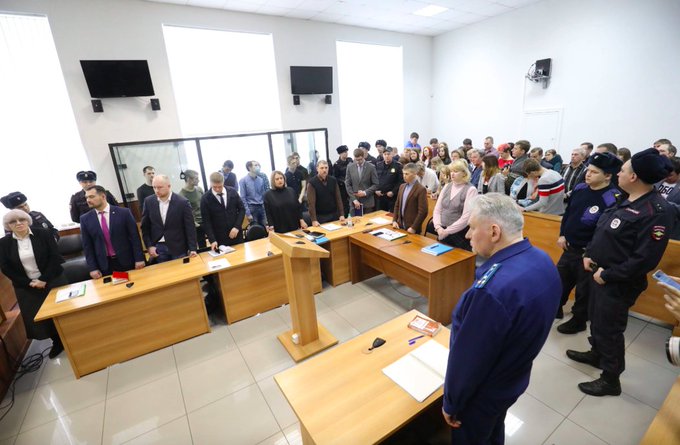 Russia Jails Left-Wing Activists for Up to 18 Years Despite Outcry
MOSCOW — A Russian court on Monday imposed 6-18 year jail terms against seven left-wing campaigners after finding them guilty of terrorism charges, a ruling decried by the Kremlin's critics who said the activists had been framed and some tortured.
The men, aged 23 to 31 and mostly from the provincial city of Penza, were accused of planning attacks against the 2018 soccer World Cup and presidential election as part of an underground anarchist group called "the Network". Other charges included drug dealing and weapons possession.
They had all denied the charges, and some said they were tortured in custody to produce confessions. Dozens of their supporters chanted "shame" in the military court in Penza as it handed down it's ruling.
Asked about the case on a conference call, the Kremlin said President Vladimir Putin was aware of the case, but that it would not be appropriate for him to intervene in it.
"The president has repeatedly looked into this situation and repeatedly ordered everything to be checked thoroughly to make sure everything is in line with the law," Kremlin spokesman Dmitry Peskov told reporters.
Opposition leader Alexei Navalny described the sentences as "horrific" in a post on Twitter.
"These very young people's testimony about an imaginary terrorist organization were beaten out using torture. Any minister in the Russian government is ten times more of a criminal and a threat to society than these guys," he said.
More on the Sentences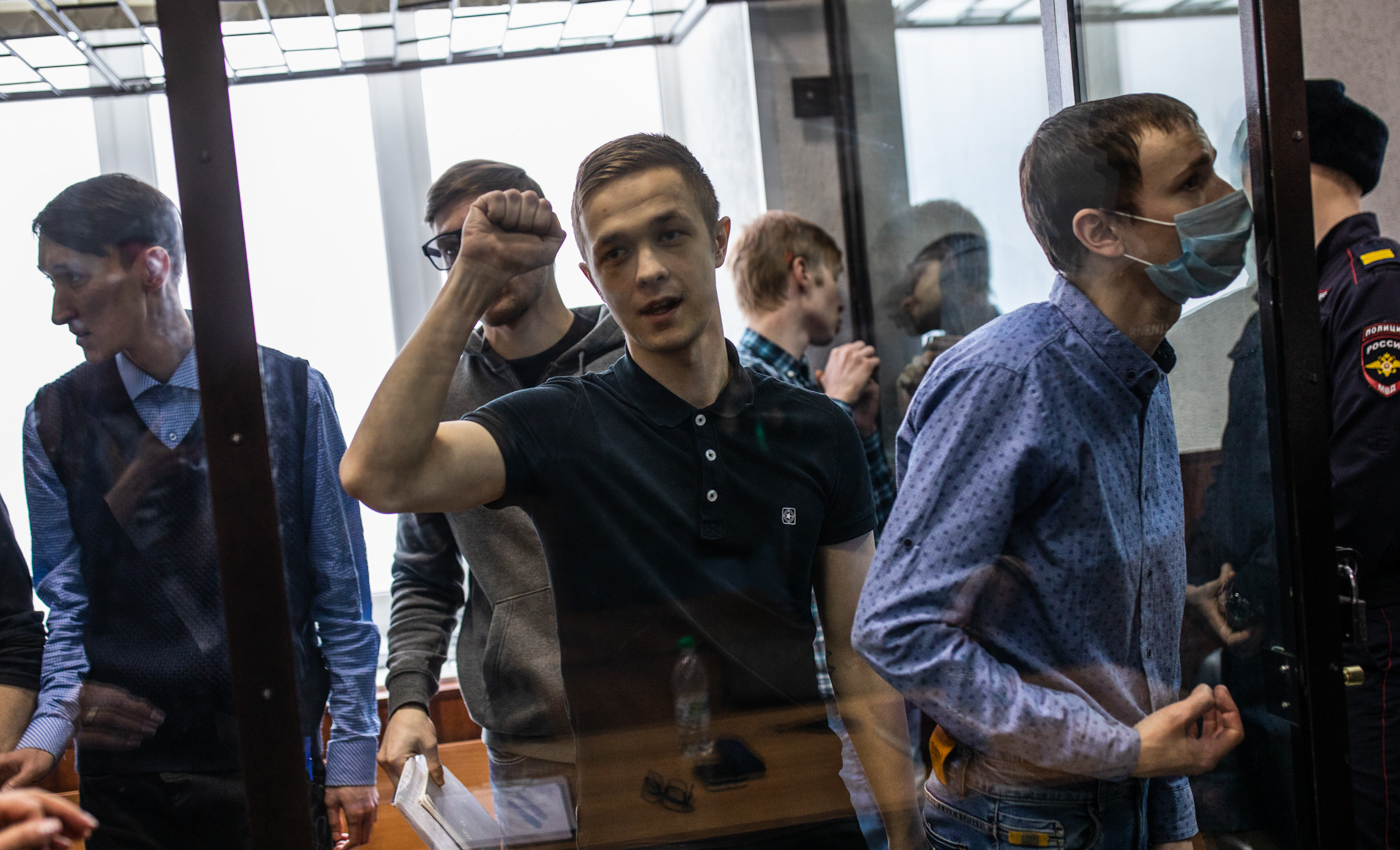 These are young people confronting a dictatorial system in which truth and compassion take a back seat to what the government believe is the right thing for them to keep governing the only way they know how.
The trial of seven Russian antifascists accused of terrorist offenses ended today in Penza, western Russia.
Dmitry Pchelintsev received 18 years, Ilya Shakursky 16 years, Arman Sagynbaev 6 years, Andrei Chernov 14 years, Vasily Kuksov 9 years, Mikhail Kulkov 10 years and Maxim Ivankin 13 years imprisonment.
The Network case has begun in October 2017, when the Russian Federal Security Service (FSB) arrested six people in Penza accusing them of participation in a terrorist organization "The Network". Two other Penza residents disappeared and were put on the wanted list by the FSB. They were subsequently detained in Moscow. In January 2018, two more people were arrested in the same case, and, in April that year, charges were brought against one more person.
According to the prosecution, the "anarchist terrorist community" was set up in May 2015. After the group's formation, the defendants allegedly "assigned roles among themselves and explored ways of committing crimes" in order to overthrow the Russian regime by "establishing combat groups and recruiting individuals who shared their anarchist ideology." They were also accused of intending to use bombs to trigger "destabilization of the political climate in the country" during the Russian presidential elections in March 2018 and the football World Cup held in the country in July that year.
Today's court verdict was delivered amid protests outside the court. After the verdict was announced, the court audience responded with shouts "Shame!" And "Freedom!".