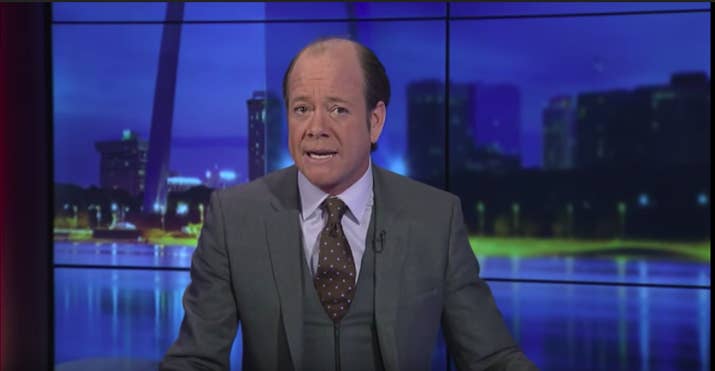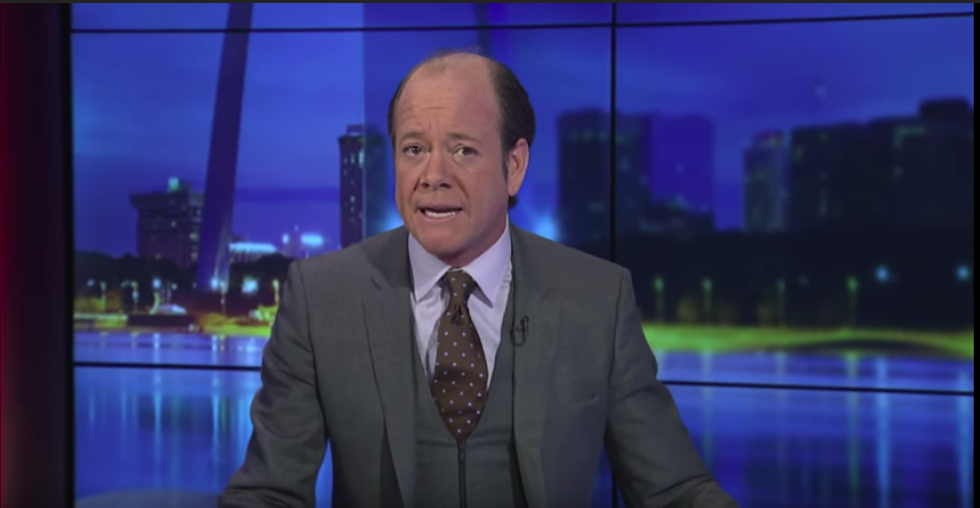 When you say Sinclair TV Networks you can substitute Sinclair for Fox. They serve the news as they want it to be not as it happens but there is a limit when one of their people is talking about violence act about someone they don't like or agree with. These talking head went too far but losing his job is what he should get but also an arrest warrant should also go as a prescription for his foot in mouth disease
.
🦊
A conservative commentator in St. Louis has resigned and his show with a Sinclair-owned ABC affiliate was canceled amid widespread outrage over a violent, vulgar tweet he sent about Florida school shooting survivor David Hogg.
Last month, Jamie Allman, who hosted a
nightly news show
called
The Allman Report
on KDNL, as well as a morning radio talk show, tweeted, "When we kick their ass they all like to claim we're drunk. I've been hanging out getting ready to ram a hot poker up David Hogg's ass tomorrow. Busy working. Preparing."
Although Allman tweeted the crude remark on March 26 and later deleted it before making his account private, screenshots recently spread across Twitter, sparking a backlash online and prompting several companies to pull advertisements from his show.
On Monday night, Sinclair Broadcast Group, which owns the St. Louis ABC station, confirmed that Allman had resigned and that his program had been terminated.
"Yes, his show is canceled and he is off the air immediately," Ronn Torossian, a PR representative for Sinclair, told BuzzFeed News.
Allman is the latest example of the growing feud between conservative personalities and teen activists that has spread across cable news and social media platforms since Valentine's Day school massacre in Parkland, Florida, launched a national, student-led movement for gun control.
His tweet came just two days before Fox News commentator Laura Ingraham
mocked Hogg
for not getting into college, igniting a similar media firestorm and
advertiser boycott.
Ingraham later apologized after dozens of advertisers ditched her and she subsequently took a week-long break from her show. She returned to the air Monday night and spent much of her show attacking "the bullies on the left aiming to silence conservatives."
She did not directly address the controversy over her remarks about Hogg, and did not repeat her tweeted apology.
Though Allman had criticized Hogg before, his violent tweet caught the attention of Missouri Democratic state Rep. Stacey Newman, who called on advertisers to boycott Allman's show. The
Riverfront Times
, which first drew attention to the tweet, reported that Allman had previously accused the teenage gun control activist of not being a "grown-up" when it came to handling criticism.
As his tweet gained national attention, several companies, including
Ruth's Chris Steak House,
announced that they would pull their ads from his show.
Allman has not yet publicly addressed the backlash to his tweet. As of Monday night, it was not clear whether he would continue to host his radio show. Jeff Allen, the program director for FM NewsTalk 97.1, did not respond to request for comment.
Sinclair, a sprawling, conservative media conglomerate, owns and operates about 200 TV stations across the US — the largest in the country — and is trying to take over more markets.
The company recently came under fire for forcing its news anchors to read promos about "one-sided news stories plaguing our country."
Sinclair's ongoing attempt to purchase the Tribune Media Company has also come under intense scrutiny because the deal would, critics argue, enable the broadcaster to influence dozens more local news stations with conservative-leaning coverage. The deal still requires the approval of federal regulators.
Buzzfeed


Time:
A conservative commentator for a St. Louis television station owned by the Sinclair Broadcast Group has resigned after backlash over a tweet in which he threatened to violently assault 17-year-old Parkland shooting survivor and gun control advocate David Hogg.
Jamie Allman, who hosted a nightly show on
Sinclair's
ABC-affiliate station KDNL, tweeted on March 26 that he was "preparing" to assault Hogg with "a hot poker," the Washington
Post
reports. Allman also hosts a conservative talk radio show.
"We have accepted Mr. Allman's resignation, and his show has been canceled," Ronn Torossian, a PR representative acting as Sinclair's spokesperson, told the Post.
The since-deleted tweet rapidly drew criticism, prompting several advertisers to withdraw their support for the show, The Allman Report.
I
t is
adamfoxie's 10th🦊
Anniversay. 10 years witnessing the world and bringing
you a
pieace whcih is ussually
not getting its due coverage. 4.9 Million Reads