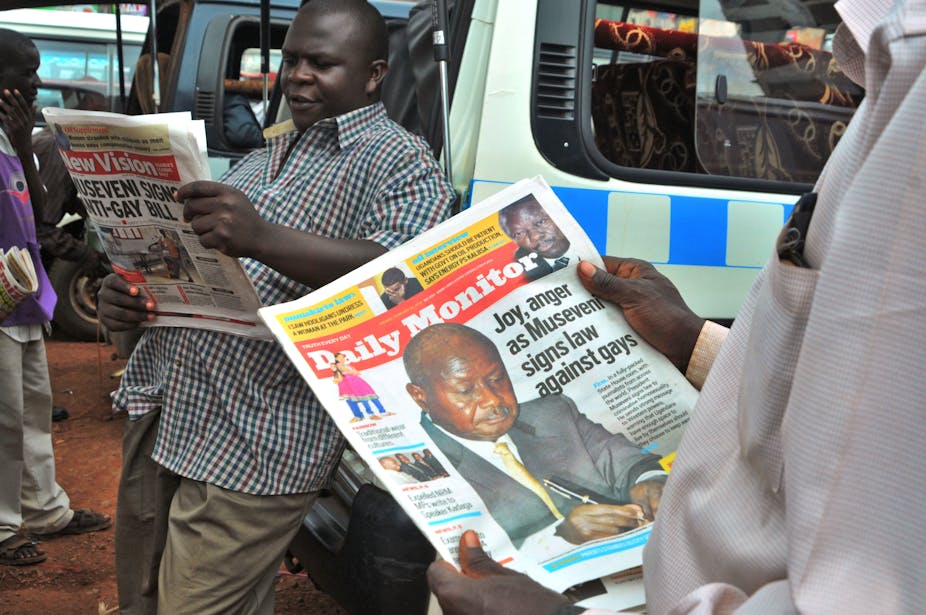 At the recent

Commonwealth Heads of Government Meeting

in London, the British prime minister, Theresa May,

urged

Commonwealth nations to reform existing anti-gay legislation

held over from British colonial rule. And while stopping short

of a formal apology, she used her speech to explicitly acknowledge

Britian's responsibility: "As the United Kingdom's prime minister,

I deeply regret both the fact that such laws were introduced and the

legacy of discrimination, violence and death that persists today."
Britain cracks down
In contrast with the British experience, the other major colonial powers did not leave such an institutional legacy on criminalisation of homosexual conduct. This is why former British colonies are far more likely to still have these laws in place than the former colonies of other European states or other states in general. Of the 72 countries with such a law still on the books in 2018, at least 38 of them were once subject to some sort of British colonial rule.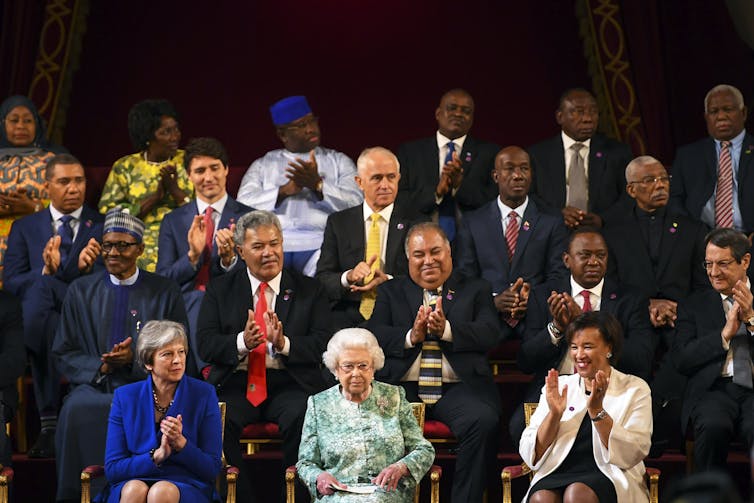 So why the difference?
The spread of criminalisation during the British colonial period was not centrally co-ordinated. Instead, a number of variables – including in several cases the fact that a colonial administrator happened to have dealt with the introduction of a criminal code in their previous posting – seem to have been relevant to why a particular criminal code was introduced into a territory, or why one was introduced at all. This is why colonial Ghana, then called the Gold Coast, received a completely different colonial-era criminal code from British administrators from the other colonies.
An uneven landscape
There's plenty else to unpick in this strange, complicated history. For example, we also investigated whether former British colonies are less likely or slower to decriminalise on average than the former colonies of other European imperialists.
We compared several former British colonies such as Singapore, Uganda and India, that still criminalise homosexual sex with another group of former colonies that have made significant strides toward greater social inclusion of their sexual minorities – among them South Africa, Belize, and Fiji. To test the still quite prevalent idea that British imperialism "poisoned" societies against homosexuality, we looked in some detail not just at the historical origins of these countries' anti-homosexuality laws, but of the contemporary political processes that have so far prevented some of them from scrapping the laws.
Based on our research, we argue that the evidence in favour of the claim that is inconclusive at best. Among former colonies with laws like these, former British colonies do not seem to have decriminalised homosexual conduct any more slowly than colonies of other European states. This suggests that the "stickiness" of repressive institutions is relatively consistent across different countries and histories, and not specific to a particular type of colonialism.
It's important to remember that where these sorts of laws are still in place, the degree to which they're enforced varies greatly. Where Uganda actively and frequently persecutes LGBT people, for example, Singapore penalises them much less regularly. But what's undeniable is that these sorts of laws have prolonged the stigmatisation of LGBT people around the world, and understanding why so many of them persist today is hugely important.