The reason I Am including the short story that appeared on BBC (UK) is that I was appalled that a man assaulting a 4-year-old gets 3 years in jail. I imagine what he would get in most states in the US and this is another criminal system but still, the UK is a Western civilized country which I believe would be abhorred for such actions. Whether the guy was drunk or very drunk. He shows a few bruises on his face and I can imagine how he is got them and maybe there will be justice among criminals but that is not the justice a civilized country should depend or allowed. Instead, sexually abusing a four-year-old goes there right under murder one.
adamfoxie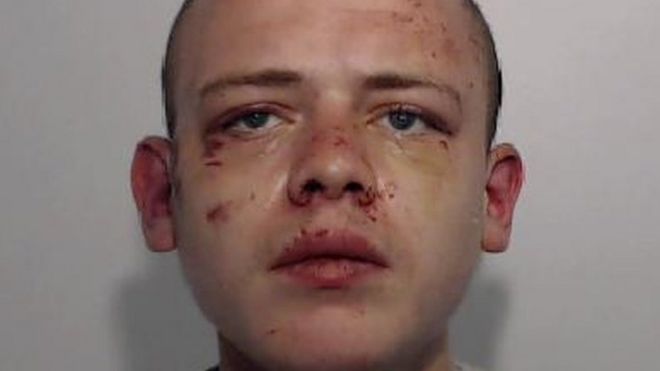 Conrad Pritchard has been jailed for 32 months
A man who sexually assaulted a four-year-old girl and claimed he thought she was 18 has been jailed.
Conrad Pritchard, 22, attacked the child at a house in Salford after drinking in a pub.
Pritchard denied sexual assault at Manchester Crown Court but was convicted and sentenced to 32 months.
Det Con Paul Davies, of Greater Manchester Police, said Pritchard, of Isaac Close, Salford, targeted the girl to "satisfy his appalling urges".
Pritchard had been out drinking with three others on 25 June before heading to the home of one of the group members.
He went upstairs and the child's mother heard her daughter crying in distress. She found Pritchard lying beside the girl, naked from the waist down.
Police said he fled and on his arrest, told officers he thought she was the 18-year-old babysitter.
DC Davies said Pritchard's attempt "to justify what happened by claiming that he thought a four-year-old girl was actually 18 is absurd."