There are very few people that are able to keep their secrets after death. The fact remain that no matter how well we hide another personality or secret, wether is wearing pink panties when you box or wrestle in the ring to being gay after a life of condemning gays.

Michael Jackson having been so loved by so many for his music and talents which had a beginning when he was very young and from there on he grew up in front of the cameras. People thought they knew him because they had known him all their life's. He was not the artist who had a hit record and then the public would not buy anymore of their music for what ver reason and then they would dissapear. Michael helped bring in new music.

As a pop singer he was great in presenting his music and himself in ways that seemed so different. The way he dressed, the way he moved with not even an ounce of fat in his body. He was also a great choreographer, dancer and showman. Once the spot light was on him he would light up like a real star in the celestial heavens. Still he started changing in front of everyone but everyone seemed to be on denial. He tried to make his skin white as possible and as much as science could help him with that endeavor but people, particularly black people excused it as some case of physical ailment. Imagine the greatest black entertainer in the world changing his skin color to white. You would think people would stop buying his music and he would get booed on stage. No such thing happened, he could do no wrong.

After a lot of talk that Michael was living with and among kids whose star struck parents would lent them to Michael for a life time adventure spending a night, a weekend or more with the king of pop. Parents thought they won the lotto to have Michael meet their kids and be interested in their kids. White or hispanic kids was his taste but nobody saw anything twisted in that.

People said if there was something wrong with the way Michael treated all those kids eventually one of the kids would probably come out with the secret since people believe that most kids can't keep a secret. Well, they were wrong about these kids not being able to keep a secret but highly right about a kid coming out with child molestation story. The first one Michael was able to successfully buy out and continued as if nothing had happen. The second one to come out publicly had 15 more in the background who told the investigators what uncle Mickey was doing to them. They told the the District attorney what uncle Mickey's little cigar looked like when you look on the reverse side.


Michael was arrested and very serious charges were brought against him which if found guilty he would spent the rest of his life behind bars. The DA optioned a court order and had Michael satrap down and show his penis. Show his penis on the reverse side and bingo. No kid could make up this story unless they had seen it with their own eyes up close. Feel bummed out that Michael bought out the parent of the first kid now they had a solid case against uncle Mickey.
The prosecutors didn't have a chance! Just like in the case of OJ Simpson the would face a case of star struck jurors who would not buy that super star Michael Jackson would molest kids. He just 'like' kids so much he didn't think of what he was doing and did things like sleeping with them (kids)but it was only in a very pure way they said. Michael did think a lot about it and his thoughts were anything but pure because Michael was a 'pedophile'. He had his brain wiring crossed like other adults like go beyond just a good bye or hello. Much much more. But people only believe what they believe and the truth in these cases only comes out in death and in the case of Michael Jackson it has only come out in drops and drips except now you can see what Michael was doing and the props he had which the prosecutors knew about from the kids but could never find and even if they had presented all that evidence probably the jurors would have thought it was planted by the cops trying to bring a black man down…I mean a white man down or just a bi color man down.
Adam Gonzalez
New images have been released of the November 2003 raid of Michael Jackson's home by 70 members of the Santa Barbara County District Attorney's Office and Sheriff's Department which uncovered his collection of pornography and photos featuring young boys naked.
They show Jackson's home, from the arcade room to his bedroom and the many life-size mannequins he had throughout his Neverland Ranch. Many of these mannequins were superheroes like Superman and Lara Croft.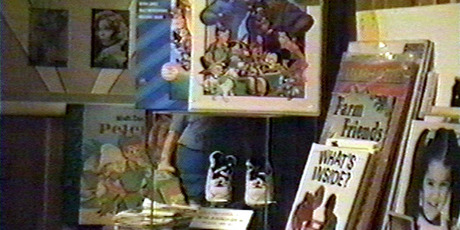 This raid also revealed for the first time the King of Pop's secret closet, hidden in the back of his bedroom and kept closed with three deadlocks. It was in here that he kept memorabilia like a signed photograph of Macaulay Culkin, stuffed animals and games, and naked photos.
Culkin signed his photo with the message: 'Don't leave me alone in the house.'
There were also racing cars, Disney merchandise and a shocking number of dolls.
Radar spoke with Santa Barbara Senior Assistant District Attorney Ron Zonen about the case as he was part of the prosecution team that took on Jackson in court.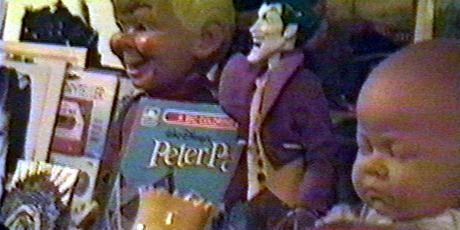 "A lot of this stuff was used to desensitize the children, and Michael admitted taking one child after another into bed with him for long periods of time," said Zonen.
"We identified five different boys, who all made allegations of sexual abuse. There's not much question in my mind that Michael was guilty of child molestation."
Jackson was ultimately acquitted in 2005 after being charged with seven felony counts of child molestation and two felony counts of providing an intoxicant to a minor under the age of 14 when Gavin Arvizo came forward claiming that he had been sexually assaulted by the singer.
Gavin was a 13-year-old cancer survivor at the time of the alleged incidents.
The claims made by Gavin were similar to the ones made a decade earlier when another 13-year-old boy, Jordan Chandler, came forward to say he had been molested by Jackson.
No charges were ever filed against the singer however after police discovered the Chandler's father may have been attempting to extort Jackson and the young boy's mother claimed Jackson never touched her son.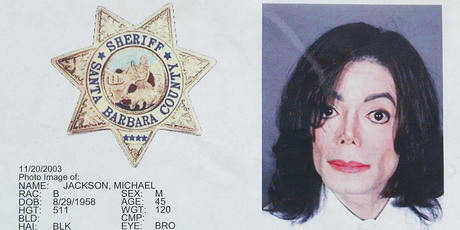 Jordan however was able to perfectly describe Jackson's buttocks, pubic hair, and distinctive marks on both his testicles and penis.
The mark on the penis could only be seen if it was lifted and was otherwise not visible.
In the end, Jackson settled with the Chandler family for $22 million and no charges were ever filed against him in court.
Once the trial was over Jackson - who had been facing up to 20 years in prison if convicted on all charges - left the country, moving to the island nation of Bahrain, located in the Persian Sea.
He eventually returned to the United States and had been preparing for his comeback tour in 2009 when he was found unresponsive inside his Holmby Hills home.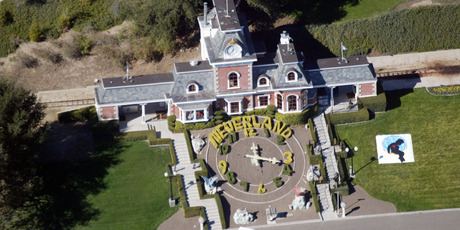 Paramedics arrived on the scene and were unable to revive the singer, who they declared dead at the age of 48 while still at his residence.
The cause of death was later ruled to be acute propofol and benzodiazepine intoxication caused by drugs that were being prescribed to him by Dr. Conrad Murray, who was convicted of involuntary manslaughter in 2011 and charged with the singer's death.
He was released in November 2013 after serving roughly half of his four year sentence.
spy.nzherald.co.nz