December 15, 2018
Immigration and Customs Enforcement arrests in the last year jumped to their highest levels since 2014, with increases in those picked up who had either no criminal history or whose criminal backgrounds are unresolved, according to data released by the agency Friday.
The agency has come under fire by advocates who believe its approach toward immigration enforcement has produced fear in the lives of people who are merely trying to get by. President Donald Trump's executive orders have wiped away previous administrations' practice of prioritizing those with serious criminal histories for deportation, in favor of an approach that makes nearly all undocumented immigrants a priority.
Still, ICE maintains that it focuses on those with criminal histories in its work. To that end, of the 158,581 arrested by the agency this past fiscal year, 105,140 were convicted criminals, a decrease of nearly 600 from the previous fiscal year. The majority of that group had convictions for DUIs, traffic offenses, drug offenses, or immigration offenses.
But ICE made big jumps in arrests of those without a criminal background — from 15,478 to 20,464 — and those with "pending" criminal cases, which could include individuals who have been arrested and charged, charged, or arrested and not charged, from 22,256 to 32,977. ICE also deported more individuals during the fiscal year 2018 than the previous fiscal year, including individuals who were arrested by the agency, from around 226,000 to more than 256,000.
"We continued to use our limited resources as effectively and efficiently as possible to enforce the nation's immigration laws," said Ronald Vitiello, acting director of ICE, in a call with reporters Friday.
Vitiello called on Congress, which has often criticized the agency for the resources it uses to detain immigrants, to provide more funding for ICE detention facilities, claiming that the agency would have to make "difficult choices" if the funding levels were not met.
Congress has said in the past that the agency has spent at too high of a level.
"ICE continues to spend at an unsustainable rate," read a Senate Appropriations Committee report from June 2018. "In light of the Committee's persistent and growing concerns about ICE's lack of fiscal discipline, whether real or manufactured and its inability to manage detention resources within the appropriations made by law without the threat of anti-deficiency, the Committee strongly discourages transfer or reprogramming requests to cover ICE's excesses."
November 28, 2018
REDFORD, Tex. — Nowhere else in the United States is President Trump's troop deployment to the southwest border weighted with more meaning and heartbreak than in the rugged mountain towns near Big Bend National Park in far West Texas. It has nothing to do with politics or border security.
It's a reminder of Esequiel Hernandez Jr.
Mr. Hernandez, a high school sophomore who dreamed of becoming a game warden, was shot and killed as he herded his family's goats after school one day in May 1997. The killer: a Marine corporal on an anti-drug surveillance team assisting the Border Patrol. Mr. Hernandez was the first civilian killed by American soldiers on domestic soil since National Guard troops opened fire at a Vietnam War protest at Kent State University in Ohio in 1970 and killed four students.
Mr. Hernandez had brought his grandfather's rifle with him to protect the goats from wild dogs. The Marines claimed he shot at them twice and was preparing for a third shot when the team's commander, Cpl. Clemente M. Banuelos, 22, fired once from an M-16 rifle, killing him.
Mr. Hernandez's relatives and local prosecutors believed he never saw the Marines — who were hidden in the brush and wearing so-called ghillie suits, fatigues outfitted with foliage to blend into the surroundings. He had turned 18 six days before he was killed.
"My mom never came out of shock," said Mr. Hernandez's brother Margarito, 49. "She died without ever coming out of shock."
Esequiel Hernandez Jr., in a photograph provided by his brother Margarito Hernandez.
He stood at his brother's grave at Redford Cemetery as he spoke. He could see the white cross in the distance — the memorial marking the place where his brother died, at an old well on the rocky desert bluffs above the Rio Grande. It was peaceful, lonely country: The mountain silhouettes against a dome of the cloud-streaked sky, the only splash of color from the flowers on the graves. The adobe home where Mr. Hernandez grew up, the filled-in well where he died, the church where his funeral was held, the cemetery where he is buried — the landmarks of Mr. Hernandez's whole life and death fit neatly in Redford, population 90.
"He had a poster next to his bed, a Marine poster, one of those posters that the recruiters give away, 'The Few, the Proud,' or something like that," Margarito Hernandez said. "After it happened, my smaller brother, he went over there and grabbed it and tore it down."
Two decades after Mr. Hernandez's death, the shooting in Redford remains a kind of cautionary tale as the president orders thousands of active-duty troops to America's southern border in response to the caravan of Central American migrants seeking entry into the United States.
Trump administration officials and military leaders have said that the troops now at the border will serve in a support role only, providing transportation, logistics and other assistance to Customs and Border Protection, the Border Patrol's parent agency. The soldiers, most of whom are from the Army, are not expected to engage directly with migrants.
But the warlike posture on the border has intensified recently, as the troops set up base camps with concertina wire. On Sunday, officers with Customs and Border Protection shut down a border crossing that leads into San Diego and fired tear gas on hundreds of migrants, including children, to push them back from the border fence. With Mr. Trump's aggressive warnings about the caravan — he said rocks would be considered firearms if thrown at the military at the border — those involved in the Hernandez case said they fear it could happen again.
"Don't take people who are trained to kill and put them to do a mission on border security, because you're asking for trouble," said Bill Weinacht, the lawyer for the Hernandez family. "They're just not trained for civilian interaction."
The troops on the border today appear to have a different role from that of the Marines who took part in anti-drug missions in the 1990s. None of the soldiers on the border now are expected to conduct armed clandestine operations hidden in the brush like the Marine team involved in the Hernandez shooting.
But 21 years later, the Hernandez shooting provides a textbook case of what could go wrong. The Marines' training was inadequate: They were given fewer than three days of dedicated instruction for the mission. Their coordination with the Border Patrol was sloppy: No one told the Marines their observation post was near several homes and that Mr. Hernandez had been stopped months earlier by Border Patrol agents for shooting his rifle while herding goats. And the Border Patrol was delayed in responding to the Marines: They arrived 38 minutes after the Marines reported someone was shooting at them but had they arrived sooner, they would have likely defused the situation, investigators said.
State, federal and military investigations followed the shooting. State and federal grand juries heard the case. But through it all, none of the four Marines on the surveillance team, including the one who fired the single fatal shot, Corporal Banuelos, were ever charged with any criminal wrongdoing. Military and federal officials reached a settlement with the Hernandez family, agreeing to pay nearly $2 million.
A congressional inquiry in 1998 found that federal and Pentagon officials were negligent in training and preparing for the mission. "The central problem was that the chain of command regarded the mission primarily as a training opportunity for Marines, rather than as a complex real-world mission involving significant risk," read the House subcommittee report by Representative Lamar Smith, a Texas Republican.
After the shooting, the Pentagon suspended all anti-drug operations by military forces on the border. But military officials and the Marines' lawyers defended the actions of the troops, saying that Corporal Banuelos pulled the trigger because he had believed Mr. Hernandez was about to shoot one of his fellow Marines, Lance Cpl. James M. Blood. The Marines, they said, had been briefed that armed scouts often checked the path ahead of drug runners, and other troops on similar border missions had been shot at before the Hernandez shooting.
Corporal Banuelos was represented by one of the most prominent criminal defense lawyers in Texas, Jack B. Zimmermann, one of two lawyers who represented Branch Davidian leaders in the 1993 siege at the religious sect's compound near Waco. Mr. Zimmermann described the shooting of Mr. Hernandez as a tragedy, but not a crime.
"Because of his fear that he was going to lose one of his teammates, Banuelos acted reasonably under the circumstances," said Mr. Zimmermann, a retired Marine colonel. "If it had gone to trial, there was no question in anybody's mind that a jury would have found him not guilty."
That afternoon in 1997, Mr. Hernandez came home from Presidio High School at about 4 p.m. and studied his driver's education handbook. He was, as one teacher described him, "a ranch kid" who had no criminal record; he was a student aide at a recent cattle drive in the area. Shortly before 6 p.m., he took the goats out, a routine chore, and walked away from his house toward the Rio Grande. In his hands he held an antique .22-caliber pump-action rifle. He had told one of his teachers that he often shot the rifle for target practice while tending the goats.
The four Marines, known as Team 7, had been occupying an observation post along the river for three days, as part of a joint task force conducting surveillance of drug-smuggling routes to support the Border Patrol. Redford residents were unaware that the heavily camouflaged Marines were there.
Team 7 members had left their hiding site to move up a hill but knelt down after seeing a man on horseback, according to military investigators. Then they saw Mr. Hernandez, the goats, and the rifle. They radioed to headquarters in nearby Marfa that a man herding goats was heading toward them, armed with a rifle. Mr. Hernandez then fired in the direction of the Marines twice from about 200 yards away.
"We're taking fire," Corporal Banuelos said on the radio at 6:07 p.m., according to a military transcript of Team 7's radio transmissions.
Mr. Hernandez then walked away, and the Marines followed him. At 6:11 p.m., Corporal Banuelos said on the radio, "As soon as he readies that rifle back down range, we are taking him." The radio operator in the Marine tactical operations center responded, "Roger, fire back."
The Marines, based on their radio transmissions, seemed to believe that Mr. Hernandez had spotted them and was hiding from them, and they drew closer to him. Corporal Banuelos observed Mr. Hernandez raise his weapon and point it in the direction of Lance Corporal Blood when he fired, according to military reports.
Albert G. Valadez, the former district attorney who investigated the case, said Mr. Hernandez was not pointing the rifle in the Marines' direction when he was shot. Because the rifle did not have a strap, Mr. Hernandez had been carrying it behind his neck and across his shoulders, as he stood near the well and was shot in the lower chest beneath his right armpit, Mr. Valadez said.
"He was not even pointing his rifle in their direction," Mr. Valadez said. "The rifle wasn't being pointed. It was resting on his shoulders. This is nothing more than a coldblooded murder."
Corporal Banuelos's lawyer in Houston, Mr. Zimmermann, said he had not heard Mr. Valadez's theory before, adding, "There's not a single witness that would say that he was draping" the rifle on his shoulders instead of aiming it.
At Redford Cemetery recently, Margarito Hernandez went to his truck and pulled out the rifle his brother had been carrying that day. The authorities recently returned it to the family. "Now you tell me how they confused him with a drug dealer with this rifle," he said, holding the thin, small weapon. "There are BB guns that look more like a rifle than this one."
He stood for a long time at his brother's grave, the rifle at his side. He said it's too hard for him, so he does not come here often. He works now as a police officer in nearby Presidio and is a father of four. His son was born four months after his brother died in 1997. He named him Esequiel.
November 27, 2018
By

JUGAL K. PATEL

and
TROY GRIGGS
Tear gas used
in this area
Tear gas used
in this area
One of three key places
where migrants tried
to cross the border
Satellite image by DigitalGlobe via Google
United States Customs and Border Protection officers
used tear gas on Sunday
to deter hundreds of migrants who attempted to cross the border into the United States. Migrants tried to enter at three locations near the border crossing in Tijuana, Mexico.
A number of migrants tried to cross into the United States at the nearly dry Tijuana River and were met with a law enforcement blockade with barbed wire and tear gas. In a widely viewed photograph, a woman can be seen pulling her family away from tear gas fired by Customs and Border Protection officers.
Others crossed the Tijuana River on their way to El Chaparral, a port of entry on the Mexico side of the border, to evade the police blockade.
Rodrigo Abd/Associated Press
Migrants also met tear gas and law enforcement officials at a set of train tracks near the San Ysidro crossing. The United States shut down the crossing in both directions in response to the migrants' attempt to cross.
November 21, 2018
The money is there because Congress has set it aside but the man does not understand. He keeps saying it's going to paid debt when he has no reason to believe that and it makes no sense. Your house has been blown over and you get a loan, what would you use it for/ To pay the bank or to use it for the reason you ask that money for???????????????????????/ This man mind is destroyed! Nobody can make him understand anything.
Trump has told senior officials that he would like to retract some of the federal funds Congress has already set aside for Puerto Rico's disaster recovery, Axios'

Jonathan Swan reported

earlier this month. This is mainly due to Trump's belief that the funds are being used to pay back debt (there is no evidence of this). The members noted in their letter that they would work with Trump to "ensure this never occurs."
This is going to get to you the hair of your brains straight up but it will make you understand what so many of us have been saying.......
The transcript of Donald
Trump's discussion with Australian prime minister Malcolm Turnbull obtained by the
Washington Post
reveals many things, but the most significant may be that Trump in his private negotiations is every bit as mentally limited as he appears to be in public.
At issue in the conversation is a deal to settle 1,250 refugees who have been detained by Australia in the United States. I did not pay any attention to the details of this agreement before reading the transcript. By the time I was halfway through it, my brain could not stop screaming at Trump for his failure to understand what Turnbull was telling him.
Australia has a policy of refusing to accept refugees who arrive by boat. The reason, as Turnbull patiently attempts to explain several times, is that it believes giving refuge to people who arrive by boat would encourage smuggling and create unsafe passage with a high risk of deaths at sea. But it had a large number of refugees who had arrived by sea, living in difficult conditions, whom Australia would not resettle (for fear of encouraging more boat trafficking) but whom it did not want to deport, either. The United States government agreed under President Obama to vet 1,250 of these refugees and accept as many of them as it deemed safe.
In the transcript, Trump is unable to absorb any of these facts. He calls the refugees "prisoners," and repeatedly brings up the Cuban boatlift (in which Castro dumped criminals onto Florida). He is unable to absorb Turnbull's explanation that they are economic refugees, not from conflict zones, and that the United States has the ability to turn away any of them it deems dangerous.
Turnbull tries to explain to Trump that refugees have not been detained because they pose a danger to Australian society, but in order to deter ship-based smuggling:
Trump: Why haven't you let them out? Why have you not let them into your society?




Turnbull: Okay, I will explain why. It is not because they are bad people. It is because in order to stop people smugglers, we had to deprive them of the product. So we said if you try to come to Australia by boat, even if we think you are the best person in the world, even if you are a Noble [sic] Prize winning genius, we will not let you in. Because the problem with the people —
At this point, Trump fails to understand the policy altogether, and proceeds to congratulate Turnbull for what Trump mistakes to be a draconian policy of total exclusion:
Trump: That is a good idea. We should do that too. You are worse than I am … Because you do not want to destroy your country. Look at what has happened in Germany. Look at what is happening in these countries.
Trump has completely failed to understand either that the refugees are not considered dangerous, or, again, that they are being held because of a categorical ban on ship-based refugee traffic.
He also fails to understand the number of refugees in the agreement:
Trump: I am the world's greatest person that does not want to let people into the country. And now I am agreeing to take 2,000 people and I agree I can vet them, but that puts me in a bad position. It makes me look so bad and I have only been here a week.




Turnbull: With great respect, that is not right – It is not 2,000.




Trump: Well, it is close. I have also heard like 5,000 as well.




Turnbull: The given number in the agreement is 1,250 and it is entirely a matter of your vetting.
Then Trump returns to his belief that they are bad, and failing to understand the concept that they have been detained merely because they arrived by sea and not because they committed a crime:
Trump: I hate taking these people. I guarantee you they are bad. That is why they are in prison right now. They are not going to be wonderful people who go on to work for the local milk people.

Turnbull: I would not be so sure about that. They are basically —

Trump: Well, maybe you should let them out of prison.
He still thinks they're criminals.
Later, Trump asks what happens if all the refugees fail his vetting process:
Trump: I hate having to do it, but I am still going to vet them very closely. Suppose I vet them closely and I do not take any?

Turnbull: That is the point I have been trying to make.
After several attempts by Turnbull to explain Australia's policy, Trump again expresses his total inability to understand what it is:
Trump: Does anybody know who these people are? Who are they? Where do they come from? Are they going to become the Boston bomber in five years? Or two years? Who are these people?




Turnbull: Let me explain. We know exactly who they are. They have been on Nauru or Manus for over three years and the only reason we cannot let them into Australia is because of our commitment to not allow people to come by boat. Otherwise we would have let them in. If they had arrived by airplane and with a tourist visa then they would be here.




Trump: Malcom [sic], but they are arrived on a boat?
After Turnbull has told Trump several times that the refugees have been detained because they arrived by boat, and only for that reason, Trump's question is, "But they have arrived on a boat?"
Soon after, Turnbull again reiterates that Australia's policy is to detain any refugee who arrives by boat:
Turnbull: The only people that we do not take are people who come by boa. So we would rather take a not very attractive guy that help you out then to take a Noble [sic] Peace Prize winner that comes by boat. That is the point."




Trump: What is the thing with boats? Why do you discriminate against boats? No, I know, they come from certain regions. I get it.
No, you don't get it at all! It's not that they come from certain regions! It's that they come by boat!
So Turnbull very patiently tries to explain again that the policy has nothing to do with what region the refugees come from:
Turnbull: No, let me explain why. The problem with the boats it that you are basically outsourcing your immigration program to people smugglers and also you get thousands of people drowning at sea.
At this point, Trump gives up asking about the policy and just starts venting about the terribleness of deals in general:
I do not know what he got out of it. We never get anything out of it — START Treaty, the Iran deal. I do not know where they find these people to make these stupid deals. I am going to get killed on this thing.
Shortly afterward, the call ends in brusque fashion, and Turnbull presumably begins drinking heavily.
July 4, 2018
Cayey, Puerto Rico (CNN)Puerto Rico's own records list so many cases of the bacterial disease leptospirosis that officials should have declared an "epidemic" or an "outbreak" after Hurricane Maria instead of denying that one occurred, according to seven medical experts who reviewed previously unreleased data for CNN and the
Centro de Periodismo Investigativo
(CPI).
A Puerto Rico mortality database --
which CNN and CPI sued the island's Demographic Registry to obtain
-- lists 26 deaths in the six months after Hurricane Maria that were labeled by clinicians as "caused" by leptospirosis, a bacterial illness known to spread through water and soil, especially in the aftermath of storms. That's more than twice the number of deaths as were listed in Puerto Rico the previous year, according to an analysis of federal records.
"Twenty-six deaths attributed to leptospirosis -- that's extraordinary," said Dr. Joseph Vinetz, a professor of medicine at the University of California San Diego and an expert on the disease, who reviewed the data. "There's no other way of putting it ... The numbers are huge."
Puerto Rico's Health Department attributed only four leptospirosis deaths to Hurricane Maria until June 22, when it added two more after CNN and CPI asked about the 26 deaths. Officials maintained that the timing was related to laboratory tests and not questions from reporters.
Laboratory tests typically take weeks, not months, experts said.
The two additional deaths have not been added to the official Hurricane Maria death toll of 64. A spokeswoman for the Department of Public Safety, which determines the death toll for the storm, said the government will not adjust the number until the researchers it hired at George Washington University complete a review of the death toll from the hurricane.
The mortality database does not indicate whether the cases were confirmed in laboratory tests as related to leptospirosis. It only shows whether "leptospirosis" was written on a death certificate. But CNN and CPI investigated two suspected leptospirosis deaths that were uncounted in the official Hurricane Maria death toll and appeared, based on interviews with families, neighbors and doctors to be related to the storm. Both men were relief workers or volunteers who spent considerable time in floodwaters, where the disease is known to spread.
One of the men, Daniel L. Vick, a 31-year-old father from Cayey, tested positive for leptospirosis at a local lab, according to his doctor. His medical records, provided by his family, show he was hospitalized with "fever/chills," "nausea/vomiting" and "diarrhea," which doctors say is consistent with the disease. Before his third and final hospitalization, family members and neighbors said, he was seen coming out of his house with jaundiced, yellowed skin -- another sign of leptospirosis.
His mother doesn't understand why his death is uncounted.
"Maybe the government thought that the more people (that) died the worse it would look -- that it meant they did a bad job responding to this tragedy," Margarita Rodriguez said. "It's incomprehensible. It seems like they don't care. The only thing they care about is their image."
Leptospirosis is very rarely fatal and can be treated with common antibiotics. It is carried mostly in the urine of rats and other animals. It can be ingested in drinking water or absorbed through cuts in the skin. Neither of the men whose deaths CNN and CPI investigated were given gloves, boots or prophylactic antibiotics, according to their families. Those simple measures can help prevent leptospirosis illnesses among people working in floodwaters, experts said.
In general, epidemiologists said that deaths occurring closer to the September 20, 2017 hurricane were more likely to be linked to the storm than those occurring in 2018. The 26 deaths labeled "leptospirosis" in Puerto Rico's data occurred between September 24, 2017 and March 6, 2018. The majority of those deaths -- 21 -- happened before December 31.
For comparison, there were 11 suspected leptospirosis deaths in Puerto Rico the previous year, according to Centers for Disease Control and Prevention (CDC) mortality data analyzed for CNN and CPI by an independent demographer.
Puerto Rican officials say they only are counting leptospirosis deaths as hurricane related if the illnesses were confirmed by CDC tests and if the deaths occurred between September 20, the day of the storm, and October 20.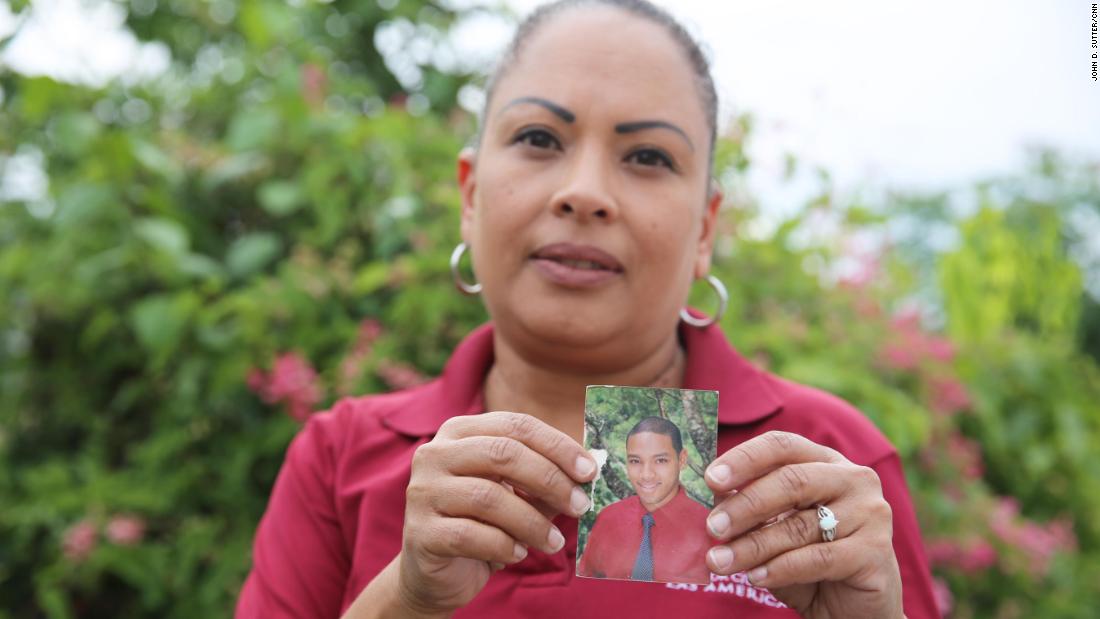 Vick's death occurred on October 19, one day before that cutoff. It's unclear whether his death was analyzed by CDC tests because officials declined to comment on specific cases.
Vinetz, from UCSD, called the one-month timeframe indefensible because it can take three weeks for leptospirosis symptoms to show up after infection; and because hurricane clean-up -- and the potential for exposure to leptospirosis that goes with it -- continued for weeks.
"It's not justified," he said. "It's probably too restrictive and it underestimates the numbers ... I think it's more probable than not it's a political decision. It's not justified by the medical science."
Asked by CNN and CPI why so many more leptospirosis-labeled deaths appear in Puerto Rico's mortality records than have been publicly acknowledged as storm-related, Dr. Carmen Deseda, Puerto Rico's state epidemiologist said, "a lot of times the physicians don't have access to the full records, and the laboratories may still be pending."
Authorities are investigating the 26 cases shown in death records, Deseda said.
Several data sources suggest an "epidemic" or an "outbreak" of leptospirosis occurred in the aftermath of Hurricane Maria -- but Puerto Rican officials won't call it that.
On Friday, the Centers for Disease Control and Prevention (CDC) released its own statistics on leptospirosis deaths on the Caribbean island under the US Freedom of Information Act. The internal CDC document lists 17 "confirmed and probable" deaths after the hurricane in which laboratory tests show leptospirosis was a factor -- plus 25 additional "suspected" leptospirosis deaths that were in need of further lab confirmation.
In addition to the deaths, there's also evidence leptospirosis illnesses increased.
The Puerto Rico Department of Health told CNN and CPI there were 57 laboratory-confirmed cases of leptospirosis illnesses in 2017 -- 54 of them after Hurricane Maria, which hit September 20. That's a three- and four-fold increase in confirmed illnesses over the previous two years, according to the figures provided. Comparing months, the spike is sharper still -- with 31 confirmed illnesses in October 2017 compared to four the year before; and 16 illnesses in November 2017, sixteen times more than the single confirmed illness in November 2016.
There is no internationally established threshold for declaring a leptospirosis "outbreak" or "epidemic," according to epidemiologists, many of whom use those terms almost interchangeably. The CDC defines an epidemic generally as "an increase, often sudden, in the number of cases of a disease above what is normally expected in that population in that area." Outbreaks often refer to "a more limited geographic area," the CDC says.
Puerto Rican health officials have cited conflicting thresholds they say are needed to declare a leptospirosis epidemic. In November, Puerto Rico's secretary of health, Dr. Rafael Rodríguez Mercado, told a local radio reporter "
200 cases per week
" were needed to make that declaration. Dr. Cruz María Nazario Delgado, a professor and epidemiologist at the University of Puerto Rico Medical Sciences Campus, told CNN and CPI that metric is "a bunch of nonsense." (On Monday, Rodríguez Mercado told CNN and CPI that he misspoke in that interview.)
In an interview with CNN and CPI on June 25, Deseda, Puerto Rico's state epidemiologist, said that officials would need to see a "twofold" increase in cases to declare an epidemic.
Then on Monday, after CNN and CPI questioned these inconsistencies, Deseda released a statement through a spokesman paraphrasing the CDC definition of an outbreak or epidemic -- and adding that it is "not appropriate" to compare the number of illnesses after the storm to previous years. That's because officials were more-actively looking for leptospirosis illnesses after Hurricane Maria and were doing so using different diagnostic tests, she said.
Three experts who reviewed data for CNN and CPI said it was clear from records that the government's previously stated "twofold" threshold for an epidemic had been met -- if not far exceeded -- based on the fact that lab-confirmed illnesses more than doubled after Hurricane Maria.
Another way to assess the Health Department data, however, would be to look at both "confirmed" and "probable" leptospirosis illnesses, experts said. Both are at least partially confirmed by laboratory tests. Looking at the numbers that way shows at least a "twofold" increase when comparing October or November 2016 to 2017, but slightly less than two times the number of illnesses -- 1.6 times -- when you compare all of 2016 to the following year.
Deseda told CNN and CPI on June 25 that the Puerto Rico Department of Health did not have access to its own laboratory tests in the chaotic aftermath of the high-powered storm, and that adequate baseline data needed to declare an epidemic was not available.
"Leptospirosis is one of those diseases where it's very hard to declare an epidemic," Deseda said, "because, at that time, there was no testing we could do to validate or confirm the cases ... It took about three or four weeks to send samples (to the CDC) because of the heavy impact of the hurricane -- and the devastating impact on our communications and power supply.
"There was no way our laboratory was ready to put samples together. How could we declare an epidemic if we didn't have that number (of confirmed cases) at that time?"
Officials responded to the illnesses urgently, she said, warning the public about the dangers of floodwaters, ensuring hospitals were supplied with antibiotics and telling physicians to treat signs of leptospirosis as if the disease had occurred, even if lab tests weren't quickly available.
On October 22, Public Affairs Secretary Ramon Rosario Cortes told reporters that suspected cases of leptospirosis were "neither an epidemic nor a confirmed outbreak." "But obviously," he added, "we are making all the announcements as though it were a health emergency."
'The evidence is just incontrovertible'
Seven experts -- five epidemiologists and two medical doctors who specialize in the related diseases -- told CNN and CPI that Puerto Rico's mortality database and its own figures on confirmed leptospirosis illnesses suggest that an "epidemic" or an "outbreak" occurred.
The labels "epidemic" and "outbreak" are important, according to public health experts, because they can trigger increased surveillance for the disease and more robust efforts to prevent infection. They also help the public process the severity of the situation and take warnings seriously, which can lead to illness prevention and better treatment, experts said.
"In a situation like this, after a natural disaster, the important thing is to take control of the situation -- not to hide the situation," said Nazario, the professor and epidemiologist at the University of Puerto Rico Medical Sciences Campus. Officials, she said, had reason to believe there was a significant number of cases of leptospirosis after Hurricane Maria.
The leptospirosis cases should have been classified as an epidemic, Nazario said, adding that it is surprising that officials continue to be in "denial" that one occurred last year. Puerto Rican health officials had enough information to declare an epidemic even before CDC tests became available to them, she said.
"The Department of Health was not doing its job", she said.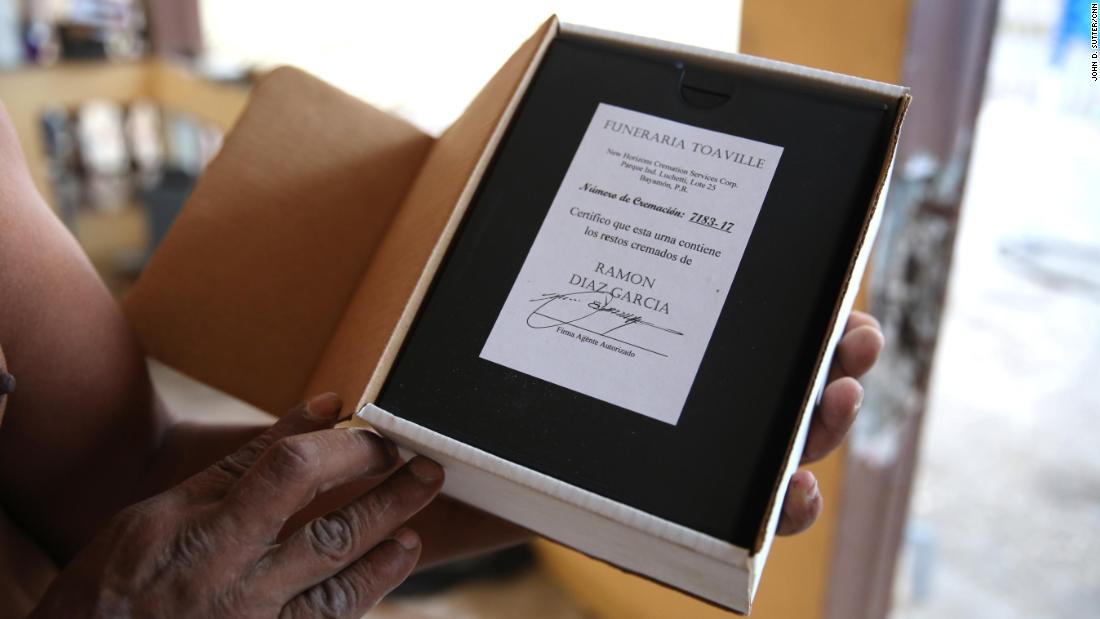 The data shows an "unrecognized epidemic," said Dr. Albert Icksang Ko, a professor and chair of the Department of Epidemiology of Microbial Diseases at the Yale School of Public Health.
"The outbreak of leptospirosis that occurred after Hurricane Maria and associated deaths were predictable," he said. "Disasters, whether they occur in Puerto Rico or elsewhere throughout the world, are triggers or drivers of leptospirosis ... It really emphasizes the challenges we have in addressing leptospirosis public health issues in Puerto Rico," he added. "This information should have been public and I'm surprised you had to sue in order to get this information."
"The real question is 'why?'" said Dr. Lemuel Martinez, an infectious disease specialist in Manati, Puerto Rico. "If they had the data, why would they not declare [an epidemic] at the time? ... This is not a matter of opinion. The data is there. Why would they withhold it?"
The numbers are stunning, said Vinetz, the UCSD professor. "The evidence is just incontrovertible that there's something going on -- something important going on," he said. "It's piffle not to call this an outbreak or an epidemic."
Several experts stressed that leptospirosis is under-researched. Physicians often miss or mis-diagnose the disease, which has symptoms that mirror other diseases like flu and dengue, including "fever, headache, chills, muscle aches, vomiting/diarrhea, cough, conjunctival suffusion, jaundice, and sometimes a rash," the CDC says. Untreated, according to the CDC, a person "could develop kidney damage, meningitis, liver failure, and respiratory distress."
The other experts saying an epidemic or outbreak should have been declared were: Jonas Brant, a professor and epidemiologist at the University of Brasilia; Dr. Melissa Marzán Rodríguez, an epidemiologist and professor of infectious diseases at Ponce Health Sciences University, in Puerto Rico; and Claudia Muñoz-Zanzi, an epidemiologist at the University of Minnesota School of Public Health, who said this is the "definition" of an outbreak.
"We need to increase awareness about leptospirosis and about these outbreaks -- and (about) the need to do more research in order to detect these outbreaks as early as possible" and to say how best to respond, said Muñoz-Zanzi. "Without [public officials] declaring outbreaks, we cannot do that because we don't have the data we need to establish those recommendations."
Worldwide, the disease is estimated to contribute to more than 1 million illnesses and nearly 60,000 deaths per year, the CDC says.
Two additional experts said an outbreak could have been declared -- but would not go so far as to say that it should have been declared by Puerto Rican authorities without better baseline data and without understanding exactly what officials did and did not know at the time.
Dr. Brenda Rivera García, a former state epidemiologist in Puerto Rico, said there is clear baseline data available for officials to judge whether an epidemic occurred. In retrospect, she said, there was a significant increase in cases in a short timeframe -- but she's unsure if the Health Department had all the necessary information at the time to declare an epidemic.
CNN and CPI investigated a total of four deaths labeled in government data as having been related to leptospirosis that were uncounted as part of the Hurricane Maria death toll.
After interviewing relatives and neighbors, consulting with experts on the disease and, in one case, reviewing hospital records, at least two of these uncounted deaths appeared to be related to Hurricane Maria, based on CDC-established criteria for disaster deaths.
At least one case appeared to be unrelated to the storm.
Jose A. Sanchez Vazquez, 58 was hospitalized before Hurricane Maria hit, according to Ana Sanchez, his sister. He died four days after Hurricane Maria, records show. Because he got sick before Hurricane Maria made landfall, Ana Sanchez does not consider his death storm-related.
In Bayamon, a suburb of San Juan, Puerto Rico's capital, Ricardo A. Cotto Rodriguez, 48, who was known in his neighborhood for his humor and for being the fanatic water boy for the Vaqueros, the local basketball team, died on November 17, records show. Relatives told CNN Cotto was essentially bedridden after the storm and that his bed sores became infected.
He was hospitalized after he fell and became stuck in the shower, they said, when there was no electricity in the area. Gilberto Rodriguez Quiñones, his cousin, said his death appears to have been related to Hurricane Maria because of that fall, which he said occurred in darkness, without power. But it was unclear how he may have contracted a waterborne illness.
The government database lists "leptospirosis," "chronic ulcer of skin" and "obesity" among the contributors to Cotto's death. His death certificate says leptospirosis "possibly" contributed.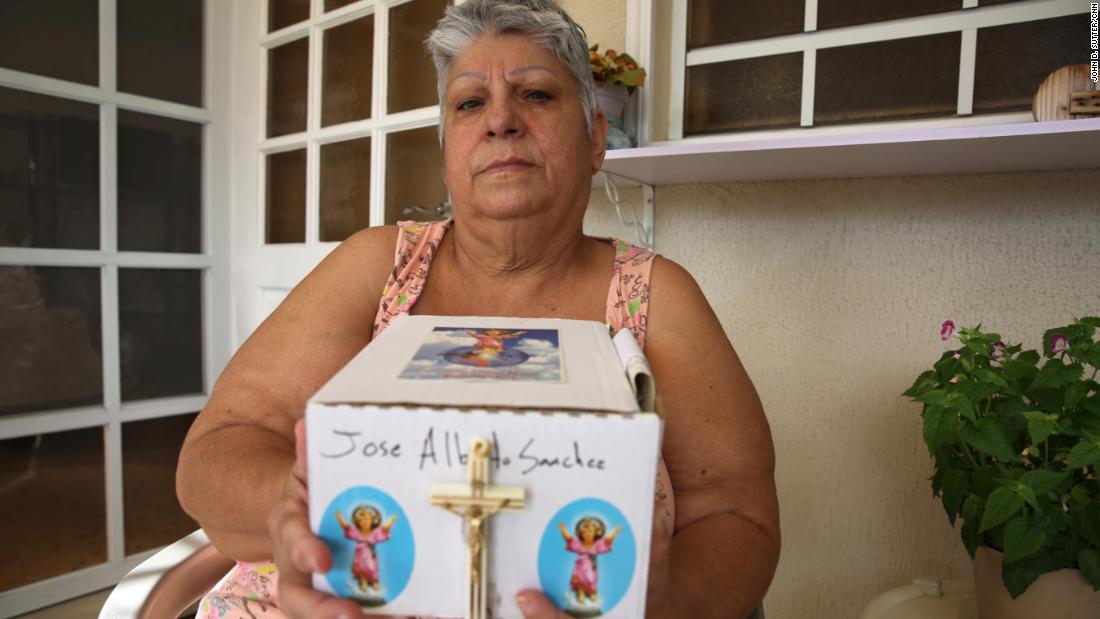 In two other cases, however, family members and neighbors of the deceased described circumstances that medical professionals say are consistent with leptospirosis.
Both men were working in relief efforts after the storm, putting them in contact with flood waters that, according to experts, would increase their chances of infection.
And neither, according to family members, was given gloves, boots or prophylactic antibiotics, which public health experts say can be used to prevent leptospirosis infection.
Deseda, the state epidemiologist, said relief workers were given preventative help. Officials adequately publicized the risks of leptospirosis, she said, and antibiotics were available at hospitals. When pressed, she did not state clearly whether drugs were used preventatively.
She defended Puerto Rico's efforts to warn the public about the disease, saying she appeared on television and the radio warning people to stay away from possibly contaminated waters and trash -- places where urine from rats and other animals may have been found.
Martinez, the doctor in Manati, Puerto Rico, said communications from the Health Department about leptospirosis were "almost non-existent, at best." They largely focused, he said, on denying an outbreak was occurring and telling physicians to treat patients regardless of lab tests.
In Toa Baja, Luis Diaz Garcia, 55, told CNN and CPI that his younger brother, Ramon Diaz Garcia, 52, was generally healthy before the storm. He suddenly became sick and then disappeared after spending weeks volunteering with cleanup efforts, Luis Diaz said. The family spent a month in agony, not knowing what had happened before a relative contacted the Bureau of Forensic Sciences in San Juan. The database shows Ramon Diaz's death on October 26 was reviewed by the Bureau of Forensic Sciences, which did not conduct an autopsy.
"Leptospirosis" is listed among the contributors to his death in the records.
"The pathologists told us that he had a strange color, that he looked yellowish," Luis Diaz said. "They asked if he had hepatitis, and we said, 'No, he was healthy.'"
Martinez, the infectious disease specialist, said yellow skin is a clear sign of leptospirosis, especially when it's accompanied by acute fever and occurs after a storm. "If someone turns yellow after a hurricane, that's leptospirosis unless proven otherwise," he said.
Puerto Rico's Bureau of Forensic Sciences is authorized to classify deaths as hurricane-related. Yet Ramon Diaz's name does not appear on Puerto Rico's list of 64 hurricane victims.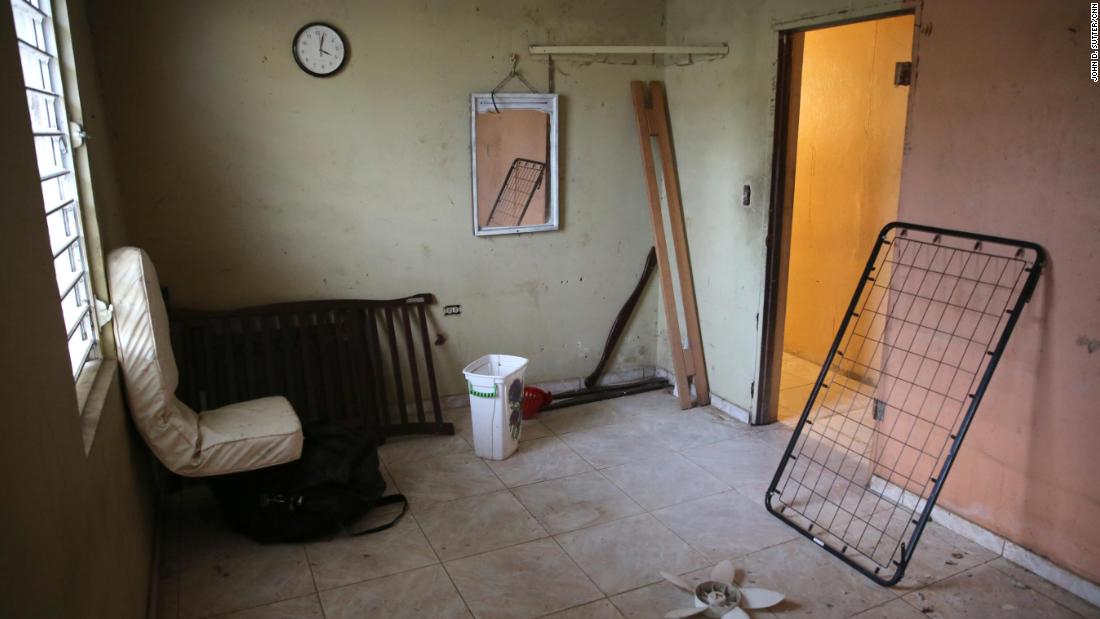 Ramon Diaz did not have identification on him when he went to the hospital, his brother said. Forensics workers told Luis Diaz that if the family hadn't contacted them his body would have been cremated in a matter of days and would have remained unidentified, he told CNN and CPI.
"It shocked me," Luis Diaz said.
"He was cool with everyone. He would help anyone who needed it," Luis Diaz said of his brother, one of 13 siblings. "That guy would put you to sleep talking and talking -- telling jokes!"
Ramon Diaz was living with him at the time of the storm, Luis Diaz said. Ramon Diaz's room is now hauntingly empty. The blades of a fan are motionless on the floor. A clock that hasn't worked for years hangs on the wall, stuck just after 4 p.m. A mattress is crumpled in the corner.
Luis Diaz struggles to understand why his brother remains uncounted.
"I don't know what to tell you," he said, appearing choked up by the question.
He keeps his brother's ashes in a box on the kitchen counter.
Daniel L. Vick, the young father in Cayey, also is uncounted.
The 31-year-old, who loved the beach, karaoke nights and watching his 7-year-old dance salsa, spent his days after Hurricane Maria wading through floodwaters to help neighbors as an employee of the city of Cayey, relatives said. His death on October 19, which Puerto Rico mortality records label as "caused" by "leptospirosis," is not counted as a hurricane death.
The physician who certified his death, Dr. Julio Garcia at Centro Médico Menonita de Cayey, told CNN and CPI that a local laboratory test indicated he had leptospirosis.
Before his third and final hospitalization, family members and neighbors said, he was seen coming out of his house with jaundiced, yellowed skin -- another sign.
Margarita Rodriguez said her son was in "perfect health" before the storm.
Officials declined to comment on the deaths of Vick or Diaz beyond saying that they had not been officially classified as related to Hurricane Maria. One of the two cases -- either Vick or Diaz -- was confirmed by laboratory tests as having been caused by leptospirosis, said Deseda. She refused to say which of the two it was, however, adding that the lab-confirmed leptospirosis death was not counted as hurricane-related because of the date it occurred. Rodriguez said she pleaded with her son to stay alive.
"You have to be strong," she recalls telling her son in the hospital. "We need you here -- for your daughter, for your wife, and to keep helping your community. We need you here."
"You could see tears running down his face" as medical professionals intubated him, pushing a tube down his airway so he could continue to breathe, she said in an interview. "You could tell by looking in his eyes that he didn't want to close his eyes -- to let himself go."
"He sacrificed himself," she added. "He gave everything ... He should be considered a hero."
"I just want him to be remembered," she said.
Margarita Rodriguez will remember her son as a shy, kind, caring and thoughtful man, a man who loved his family and loved his work, who rarely stepped into the spotlight but whose worth was measured in all he quietly did to help others, especially after Maria.
His widow, Ingrid Nieves García, 29, left a pair of his shoes at an impromptu public memorial for victims of Hurricane Maria at the Puerto Rican capitol building in San Juan.
In early June, mourners placed thousands of empty shoes near the steps to represent uncounted victims.
Leaving Vick's shoes there was important "because I never had the space or moment to say goodbye in his funeral. It was just not in me to do that back then," she told CNN and CPI. "I believe the moment I brought his shoes (to the memorial), which were the last thing I had left from him, it helped me to let go, to say goodbye. It was only then when I finally let him rest."
After his death, a psychologist told Daniel Vick's daughter that her father is in heaven, an angel watching over her -- that God needed him to be up there with him, his mother said.
"Maybe later," a neighbor said, "she will understand what happened."
Cristian Arroyo, Michael Nedelman and Laura Moscoso contributed to this report.
Featured Posts
                                   By  Sean Cahill HIV Plus Magazine   Last weekend marked the two-year anniv...

Words from the publisher: Before you start reading this posting let me warn you that NOT ALL the information  here has   been verified. Th...