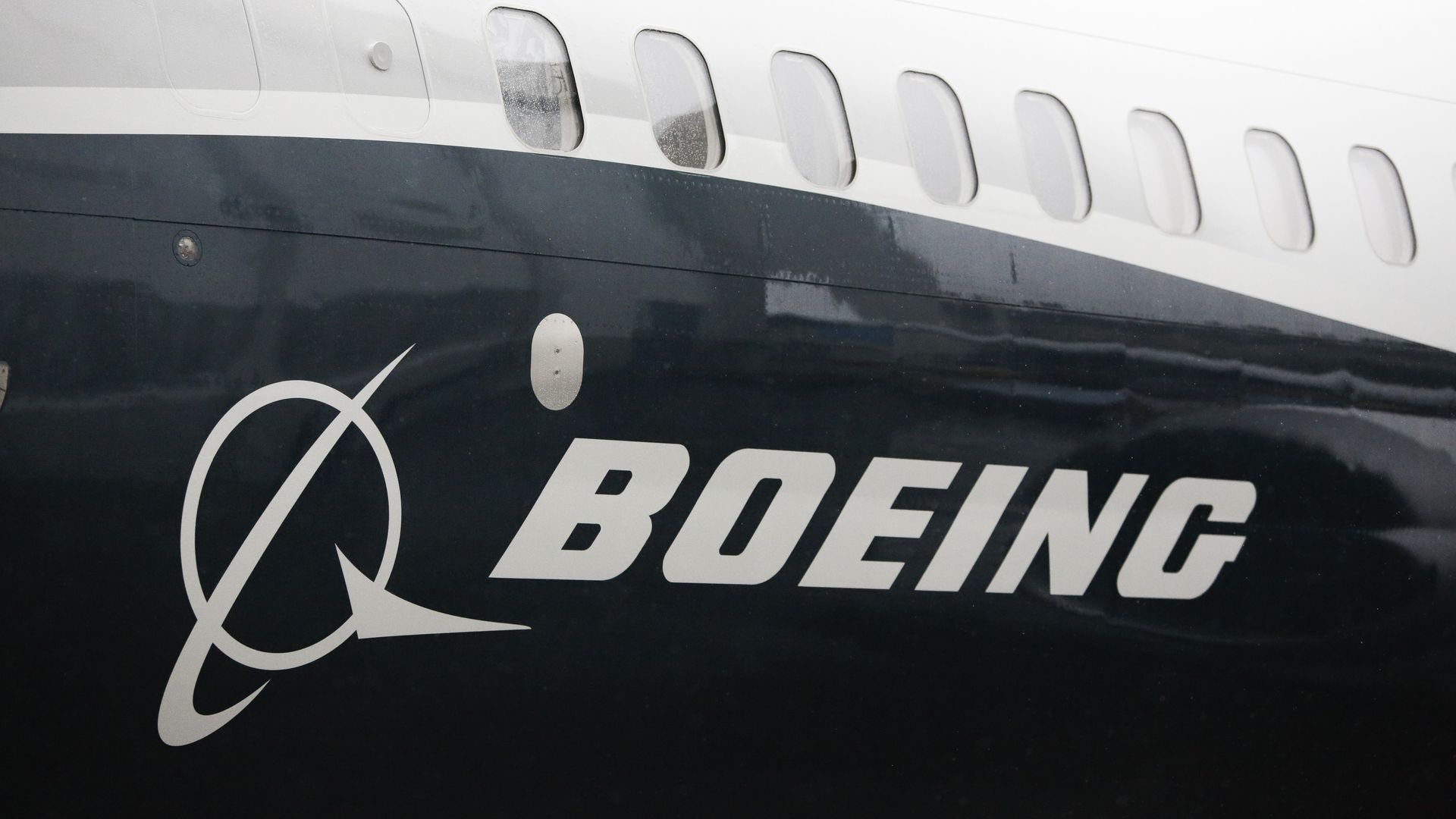 Boeing, Airbus to lose nearly $40B thanks to new Iran sanctions
The Boeing logo on the first Boeing 737 MAX 9 airplane. Photo: Jason Redmond/AFP/Getty Images
Airplane manufacturers Boeing and Airbus will lose roughly $39 billion in combined plane contracts with Iranian carriers as a result of the Trump administration's reimposition of sanctions following the U.S. withdrawal from the Iran nuclear deal,
the Washington Post's
Steven Mufson and Damian Paletta report.
The backdrop:
Both companies were reportedly the biggest beneficiaries of the Obama-era pact that eased sanctions on Iran in return for increased restrictions on its nuclear weapons program. In 2016, Airbus signed a deal to supply Iran Air with 100 airplanes for about $19 billion, and Boeing had a $20 billion contract to deliver 110 aircraft. "The aircraft sales were among the most sought-after contracts for Iran," write Mufson and Piletta.