Nine more women have come forward with allegations that music mogul Russell Simmons raped or sexually harassed them in reports published Wednesday by the
New York Times
and
Los Angeles Times
.
Four of the women spoke on the record with the New York Times, emboldened, they said, by the sea change in how victims' stories have been treated in the wake of allegations against disgraced Hollywood producer Harvey Weinstein and other high-profile men in entertainment and other industries. Three of the four women who spoke to the Times said Simmons raped them after exhibiting sexually violent and abusive behavior.
Others said they made the decision to come forward after reading Simmons' denials to earlier allegations, including those made by model Keri Claussen Khalighi, who
told the Los Angeles Times
in November that Simmons
assaulted her
after he and film director Brett Ratner took her back to the music mogul's apartment under the guise of showing her a music video they were working on. In a
guest column
for the Hollywood Reporter last month, screenwriter Jenny Lumet also accused Simmons of raping her in 1991.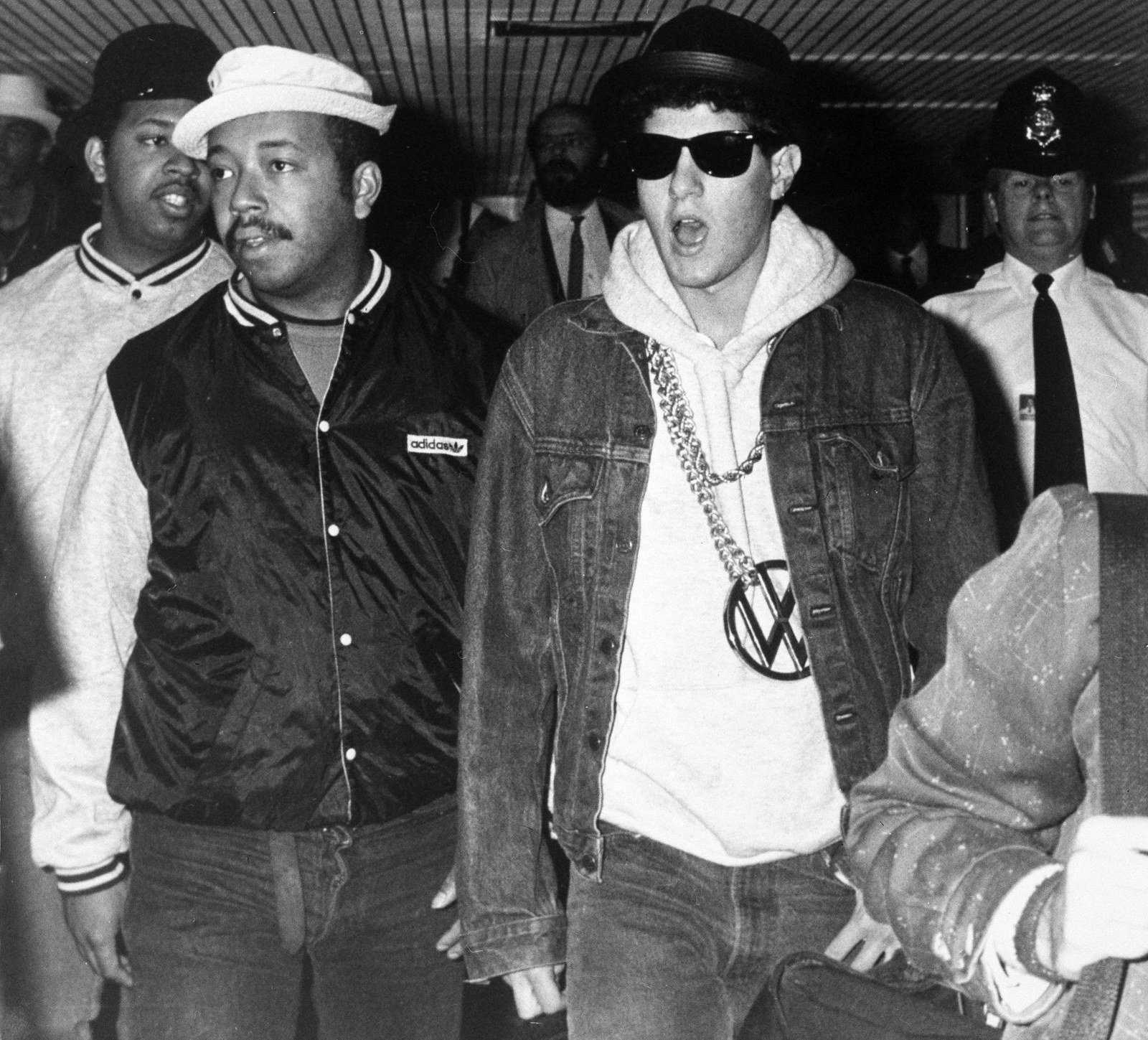 Taken together, the allegations span from the early 1980s, when Simmons was cementing his status as an elder statesman of hip-hop via Def Jam records, to just a few years ago.
Following the allegations by Lumet and Khalighi, Simmons, now 60, announced that he was
stepping down from his business empire
, including his yoga venture Tantric, so as not to serve as a distraction.
But on Wednesday after the reports by the LA Times and New York Times were published, Simmons issued a much more strongly worded statement denying the accusations.
"I vehemently deny all these allegations. These horrific accusations have shocked me to my core and all of my relations have been consensual," he said. "I have enormous respect for the women's movement worldwide and their struggle for respect, dignity, equality and power."
Allegations of rape
Drew Dixon told the New York Times she was working as an executive at Def Jam Recordings in 1995 when Simmons started to act sexually abusive. Dixon, who was 24 at the time, tried to stave off the harassment until later that year, when she said Simmons raped her in his Manhattan apartment.
She quit her position at Def Jam soon after.
"I was broken," she told the New York Times.
Toni Sallie was a 28-year-old music journalist for the trade magazine Black Radio Exclusive when she met Simmons while on assignment in 1987. After a few dates, their relationship didn't work out, she said, but they remained in touch and one night the following year, Simmons invited her to a party at his apartment.
When she arrived, however, she discovered they were alone. She told the Times that while giving her a tour of the apartment, Simmons threw her on a bed and raped her.
Tina Baker, a singer at the time, was also allegedly attacked after agreeing to return to the music mogul's apartment in the early 1990s. Once inside, she told the Times, Simmons pinned her down and raped her.
"I did nothing," she said. "I shut my eyes and waited for it to end."
Sherri Hines, a member of hip-hop group Mercedes Ladies who went by the stage name Sheri Sher when she encountered Simmons in 1983, told the LA Times that the music mogul raped her in his office after running into her at nightclub when she was just 17 or 18 years old.
After sitting down on a couch, she said, he pinned her down and raped her despite her attempts to fight him off.
"I left crying," she told the paper.
Other women who spoke out relayed stories of alleged misconduct by Simmons, ranging from an assault inside a nightclub bathroom, to using his position at Tantric yoga studios to pressure instructors and members into sexually inappropriate situations.
The women also spoke about having to deal with sexually vulgar and suggestive language, or be on constant watch for the next aggressive move.
In one alleged case, Erin Beattie, a massage therapist, was 24 when she was booked for an in-room massage at the Alexis Hotel in 2005 with Simmons. She told the LA Times that halfway through the session, Simmons removed his sheet and exposed his penis.
"He was like, 'Do you want to work this out?'" she recalled him saying. Beattie told the paper that she stayed in the room only after Simmons agreed to no sexual contact.
Fear of reprisal
In each of the cases reported Wednesday, the women at the time confided the alleged assaults to people in their inner circle, including friends and a therapist, who then corroborated what they had been told to both news organizations.
Russell Simmons at the 2012 Green Festival in New York City.
Over and over, the women said they had waited so many years to come forward out of fear of retaliation, particularly given Simmons' position atop a vast empire of production, fashion, and lifestyle business ventures.
"I didn't want to cut off my one conduit to having any hope of a career," Dixon, the former Def Jam music exec, told the New York Times.
Hines even based an encounter in her novel
Mercedes Ladies
on the alleged rape, but was too scared to identify Simmons by name, instead referring to him as a powerful businessman named "Ron."
BuzzFeed News reached out to multiple women named in both reports, including Beattie, Sallie, and Dixon, as well as to the local authorities where the alleged assaults occurred.
Simmons' response
The music mogul has denied all of the allegations of misconduct against him so far. In some cases, he has acknowledged some form of relationship with the women, but insisted that at no time did he engage in nonconsensual sexual conduct.