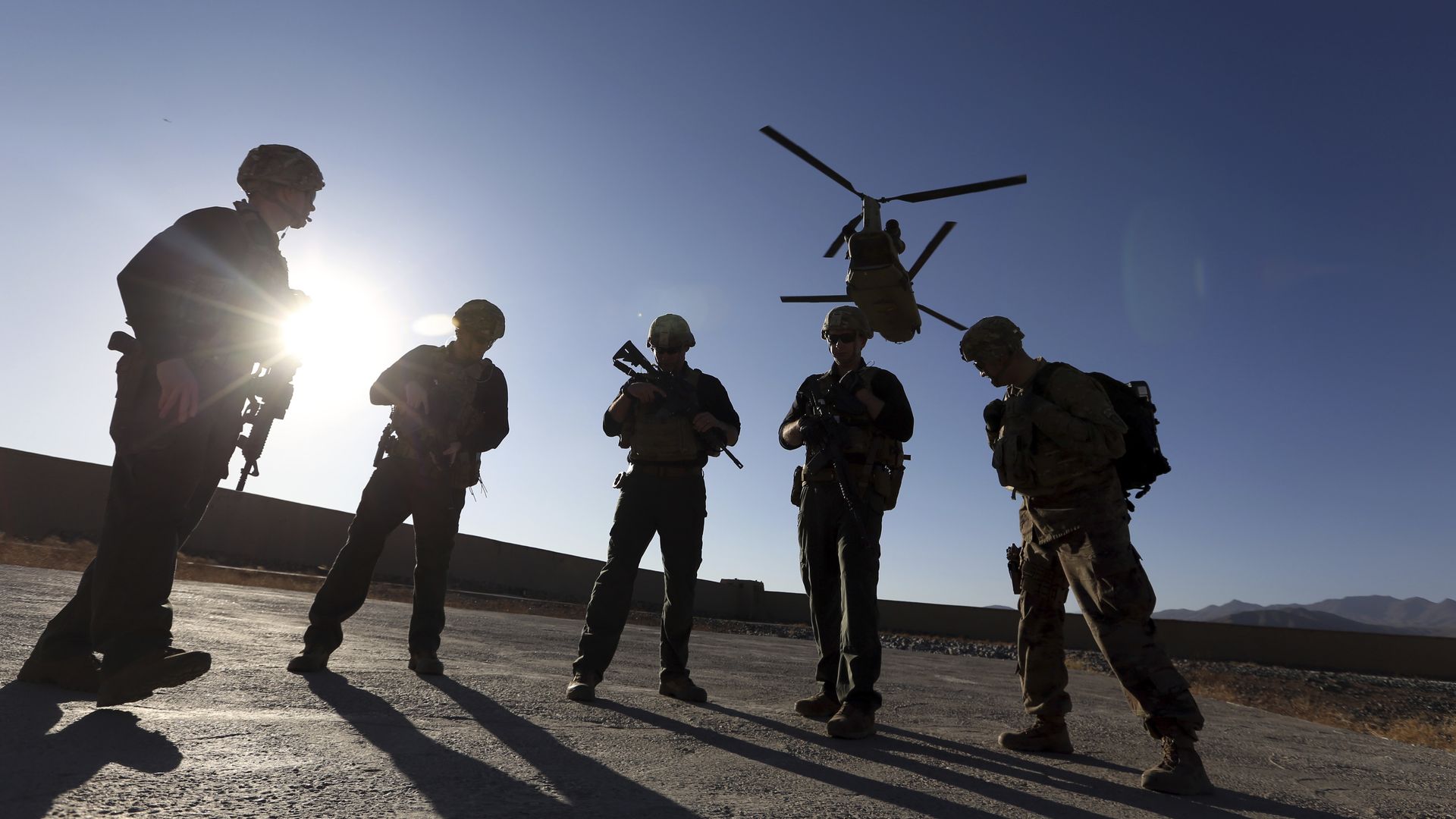 In 2017, American soldiers wait on the tarmac in Logar province, Afghanistan. Photo: Rahmat Gul/AP
Top officials in the White House were aware in early 2019 of classified intelligence indicating Russia was secretly offering bounties to the Taliban for the deaths of Americans, AP's James LaPorta reports.
The assessment was included in at least one of President Trump's written daily intelligence briefings at the time, according to officials.
John Bolton, then national security adviser, told colleagues he briefed Trump on the intelligence assessment in March 2019.
The White House has said Trump was not — and still has not been — briefed on the intelligence assessments because they have not been fully verified.
As the U.S. investigates whether any Americans died as a result of the Russian bounties, officials are focused on an April 2019 attack on an American convoy:
Three Marines were killed after a car rigged with explosives detonated near their armored vehicles as they returned to Bagram Airfield, Afghanistan.
The Defense Department identified them as Staff Sgt. Christopher Slutman, 43, of Newark, Del.; Sgt. Benjamin Hines, 31, of York, Pa.; and Cpl. Robert Hendriks, 25, of Locust Valley, N.Y.
⚡ Two officials told the N.Y. Times (subscription) "that the intelligence was included months ago in Trump's President's Daily Brief."
"One of the officials said the item appeared in Trump's brief in late February; the other cited Feb. 27."