As I read this article I could not but think of the United States 35%. People that will sleep with the devil himself so they won't have to deal with the realities of life. Nationalism cannot be greater than the human rights for those, unlike those so-called nationalists. If we learn anything from exploring outer space and confronting what waits for us in the way of knowledge or something much more sinister than that I would imagine that maybe nationalism will be replaced by being human or even humanoids and sticking together as such..Adam
This photograph shows their help for Roma people. Ljotić's men take them to be executed by shooting.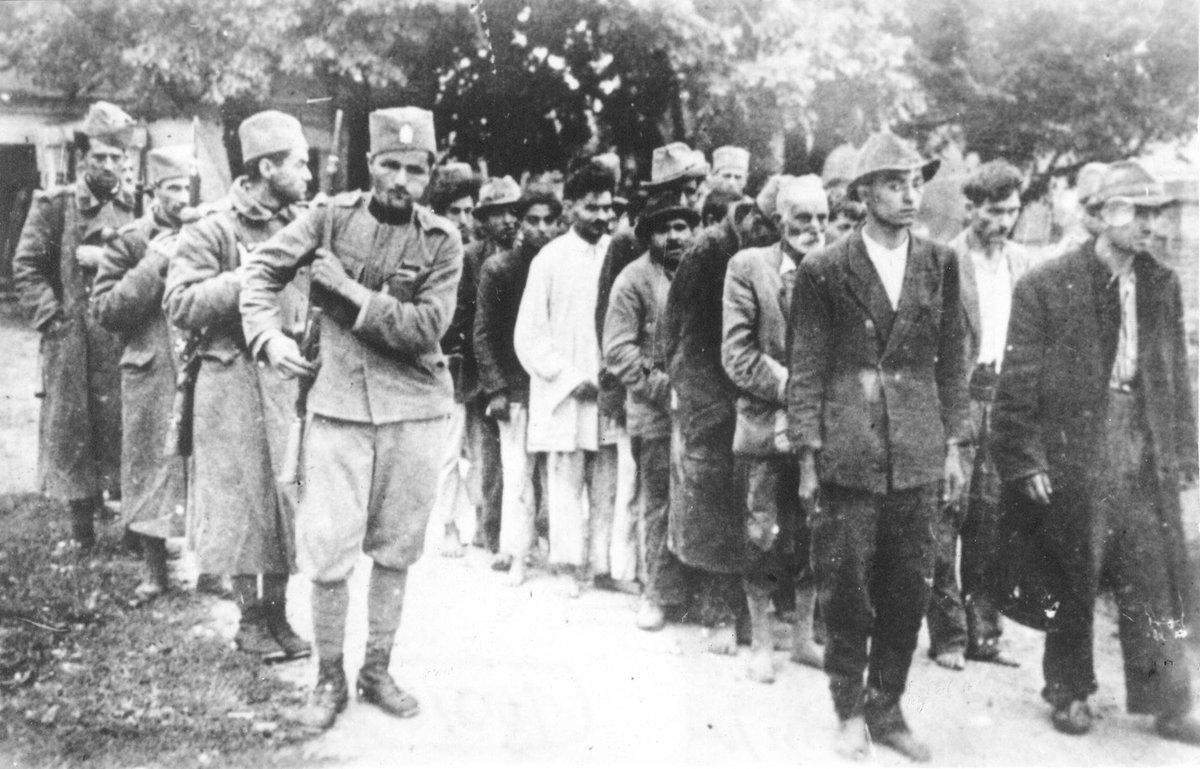 Why is Politikin Zabavnik so important to so many?
Unlike the countries of the Soviet Bloc, the publishing industry in independent socialist Yugoslavia enjoyed a higher degree of freedom and imported much of its contents from the West. By the 1970s, publishers of magazines on a wide range of general interest topics, comics, pulp fiction, music, and even erotica/porn became self-sustainable by catering to the sizable middle class.
Foreign observers have been warning that the publication increasingly promotes nationalism and extremist right-wing values, but this had little resonance with the Serbian public until the current scandal:
This time, large numbers of social media users expressed their outrage, such as TV screenwriter Bane Raičević:
On Sunday morning I would go to the local shop, buy Carnex pork liver pate and Coca Cola. On the way back I would buy Politikin Zabavnik. I would come home, sit in the kitchen, eat the pate with bread and the CC and read Politikin Zabavnik. It was my indulgence as a kid. Those were my 1980s. These are the memories that you managed to soil, you stinky animals.
And this is how Politikin Zabavnik screwed itself…

An apology — and a new article
This new version was a more factual account about the fascist nature of Ljotić's movement, and even included the photo of them leading Roma to slaughter that had been widely shared on Twitter.
The Politikin Zabavnik scandal exposes the deep polarization of Serbian society, the result of the use of nationalism as a tool to exploit the divisions between liberal citizens and their compatriots persuaded to consider ethnic identity as a key factor in determining if someone should be praised or condemned.