Suicide Prevention Lifeline 1-800-273-8255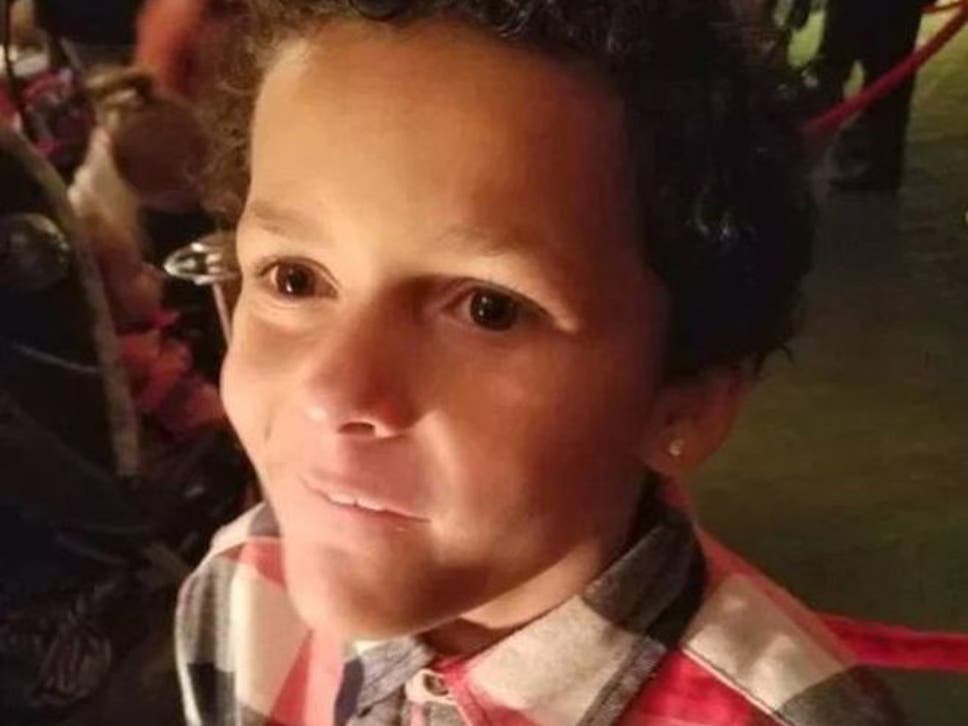 Jamel Myles killed himself after homophobic bullying at school, his mother said
A nine-year-old boy has taken his own life after enduring four days of
homophobic bullying
at school, his mother has said.
Leia Pierce said her son, Jamel Myles, told her over the summer he was gay and wanted to tell his classmates at his school in Denver,
Colorado
because he was proud of his orientation.
She said Jamel had begun wearing fake fingernails on 20 August, the first day back following the school holiday. Four days later, she found his lifeless body at home.
The Denver coroner's office confirmed Jamel died by
suicide
.
"My child died because of bullying. My baby killed himself," Mr Pierce told
The Denver Post
. "He didn't deserve this. He wanted to make everybody happy even when he wasn't. I want him back so bad."
She said Jamel's eldest sister revealed other children had told the boy to kill himself.
Counsellors were made available to children, teachers and school staff at Joe Shoemaker Elementary School on Monday, the newspaper reported.
In a letter sent to families, Denver Public Schools (DPS) said Jamel's death was an "unexpected loss for our school community".
The note said: "Our goal is to partner with you in sharing this news with your child in the most appropriate way possible, with as much support as may be needed, so please feel free to reach out about how you want to handle this."
Ms Pierce said that over the summer, Jamel told her he was gay while curled up in the back seat of the family car.
"He was scared because he is a boy and it's harder on boys when they come out," Ms Pierce said. "I smiled at him and said I still loved him. This world is missing out."
She added: "I'm dead inside. He was beautiful. He was magic. I lost my greatest gift."
For confidential support call Samaritans on 116 123.
In the US, you can contact the National Suicide Prevention Lifeline for free on 800-273-8255
You can also contact the following organisations for confidential support: https://www.mind.org.uk; https://www.beateatingdisorders.org.uk
More From Another Source:
Jamel Myles, died Thursday after being taken to the hospital, according to a report from the Denver Office of the Medical Examiner.
The manner of death was suicide and did not involve a firearm, the report said.
In her public Facebook post, Leia Pierce wrote, "Please we are all the different and thats what makes us the same because we all have 1 thing in common we're all different thats what makes this world beautiful .. i want justice for my son and every kid who is bullied.. i want bullying to end i never want to hear someone else go thru this pain."
In an interview with KUSA-TV in Denver, Pierce said her son had been bullied because he was gay.
"And he looked so scared when he told me. He was like, 'Mom I'm gay.' And I thought he was playing, so I looked back because I was driving, and he was all curled up, so scared. And I said, I still love you," Pierce said, according to KDVR.
Pierce said Myles wanted to tell his classmates. He was a fourth grade student at Joe Shoemaker School. Classes started Aug. 20, KDVR reported. Myles died Thursday.
Pierce also wrote in a post: "My son died because of being bullied please tell ur kids to love everyone we all need to love each other."
Shoemaker Principal Christine Fleming sent a letter to parents Friday about Myles' death.
"It is with extreme sadness we share with you that one of our fourth-grade students, passed away yesterday. This is an unexpected loss for our school community," the letter said.
The letter also says Shoemaker staff had not informed students as of Friday afternoon and that, "We are leaving the decision on how this is communicated to your child to your discretion as you know your child best."
The Denver Public School District crisis team and a school social worker were available for students Monday.
"Our thoughts are with the student's family at this time. We will continue to process this sad news as a school community," the letter says.
On Monday afternoon, the district sent out an updated statement. In it, a spokesperson specifically says all members of the "school community are treated with dignity and respect, regardless of sexual orientation, gender identity, or transgender status."
It continued with the following:
"It is critical that our students receive all the supports they need to learn and thrive in a safe and welcoming environment. Our formal policies and practices reflect this commitment to ensuring that our LGBTQ+ students can pursue their education with dignity – from policies and training to prevent and stop bullying to formal policies and guidance materials that fully respect gender identity (including use of preferred pronouns and restrooms).
"Our priority right now is to help all students and adults with the grief they are experiencing and to better understand all the facts surrounding this tragic loss."
Pierce wished she had known about the bullying Myles received.
"I lost a reason to breathe... my heart, my sunshine, my son... he was being bullied and i didnt know. Not till it was to late.. i wish i knew everything so i could've stopped this," Pierce wrote in a Facebook post.
Caitlin Hendee and Jordan Chavez, KUSA-TV, Denver
Suicide Prevention Lifeline 1-800-273-8255