Adamu Misa used to chase health workers away from his home in northern Nigeria but now campaigns for vaccines after his son contracted polio.
His eight-year-old son Buhari went to bed one night healthy and strong. By morning, he had lost his ability to walk.
Scared, his father took him to a traditional healer, who said an evil spirit had attacked his son, and applied some herbs.
It was not until a neighbor said he suspected Buhari had polio that he was taken to the hospital where an immediate medical intervention saved him from the full effects of the virus.
"He cannot open his fingers fully like me," said Mr. Misa as, five years later, he sits under a tree in their home outside Yola in Adamawa state, north-east Nigeria.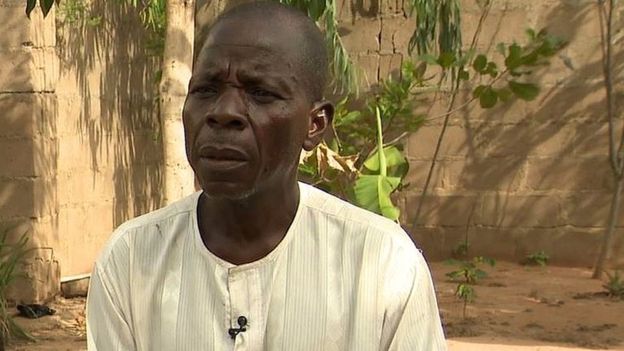 He now campaigns for child vaccination, lending his voice and presence to local health workers who face stiff resistance from people against vaccines - or anti-vaxxers - in his community.
"I have seen it on my child so anybody who says anything against vaccination, I will show him practical example with my child," he told the BBC.
He agreed that there are instances where the body's immune system is able to suppress certain viruses and bacteria, "but some of them may have fallen ill in the past without knowing what the actual cause was".