The reason I started blogging was that I didn't think the community was getting a healthy portion of what was happening to it in the United States. There was no name recognition for me so I needed to either have great content from unknowns or and bring in what the main media was printing everywhere around the world but not filtering thru to at least the United States audience.
This was 2008 and as I read the new Social Media called Facebook I saw how someone said something crazy and it was repeated and it became news. Even today you have people copying and pasting what is supposed to be a legal disclaimer that all they have on their pages belongs to them. It is not a legal opinion nor advancement, just a joke from someone who then saw thousands of people insert the lie in their pages. It seemed they go off on it. But today I still see it, even from people I told that is not legal and when they opened the account with Facebook they agreed these pages were facebooked' and not the members'. That is why Facebook does anything it wants with people's privacy. They got Russia in on 2016 because of the money involved in advertising and they have been selling everything about everything. My point in pointing this out is how the fake news becomes news when a bunch of people keeps repeating the same lie.
I was frustrated because there were important things we had to face as a community. In New York State we had Gay Marriage among laws do not permit gays to be fired or kept from the housing. The gays were now the new blacks. Just like Trump and his dad sent blacks to Brooklyn and would not let them rent in Manhattan no matter what their income was, gays went to where there were other gays. There was no security except in the numbers. But the LGBT community had made strides in the Democratic party in New York by contributing and even running for office. As more gays saw the light at the end of the tunnel they decided the only way to get there was by showing they were gay because there is power and security in numbers.
I didn't know how to go about but by googling I found what I needed to do to put a blogging page together. Something independent that I could share with others in social media. Without putting in money which I didn't have, even though there was potential to make money to pay for expenses. The way was commercials but you can't be looking for the news, writing and then run commercials which need to be tended to. Doing searches every day to catch LGBT related news was not an easy thing and you certainly needed more than one good computer.
Six months into it I see I'm getting hits from nations around the world. Google gave me the top 10 to provide me with the quantity and location of the country. I was doing so well internationally I change the name from adamfoxie*blog to adamfoxie*blog International. I didn't know if I was going to make a dent but my conscience felt better particularly when I saw the numbers and thanks to Google they sent a lot of gay traffic my ways, porno too. Whatever was gay it seemed it found me. People doing searches to find anything gay on the net ended up in my page. I had some experience in advertising and how to change words to appeal to a certain audience or highlight a word that would catch a person's attention when they are looking for something specific.
After 11 years I really don't know where adamfoxie is going to go except is not what it used to be in the sense of numbers and even the people that wanted to help with it. They felt proud. It's become the work for one (me) and the expenses for one and after 11 yrs of spending 3 hours every day 6 days a week or more the time comes when I have to stop. I keep at it because I don't want to disappoint the gay in Afghanistan who only had a smartphone and a secret. I feel good that the same-sex marriage issue was settled even though we might have to fight it again. Some gays, particularly men want to be "normal" so they think Republican is normal because it belongs to the people that are doing well or better. They have been put down all their lives because of their sexuality and they are dying to be done with the gay rights thing and come out to where all the other normal people are.
They talk about the market not about the anti-gay lawyer nominated by Trump to become a judge. If it teaches anything is that we can not go back and we are gay and we will need to fight all our lives for our rights or we will lose them. We need to be political and vote. For that same reason, gay media is never done well after a particular crisis. People want to read what everyone is reading wearing, talking because people want to be with it! There had to be people like me (will stop soon, still here because a reader by the name of Frederick whom I never met donated something to keep me going) To publish stories that affect the LGBT community. Not every story has to do with gay people but as a human being such as citizenship, crime, national security it all affect us as much as gay marriage if not more. That is why we need gay bloggers and we need healthy gay media which we do not have. The future? I don't know.
I am giving you below a long article (sorry) about the gay media. Because the subject is to dense to not to understand it well. I hope you understand that is something we need. Who is going to let everyone know that someone on Fox says that gays are made and they do not need special rights all they need is a good psychiatrist. Or like the Sports guy (I won't even print his name) said if his son said to him that if he was gay he would hit him over the head and beat it out of him? It was covered here before any place else.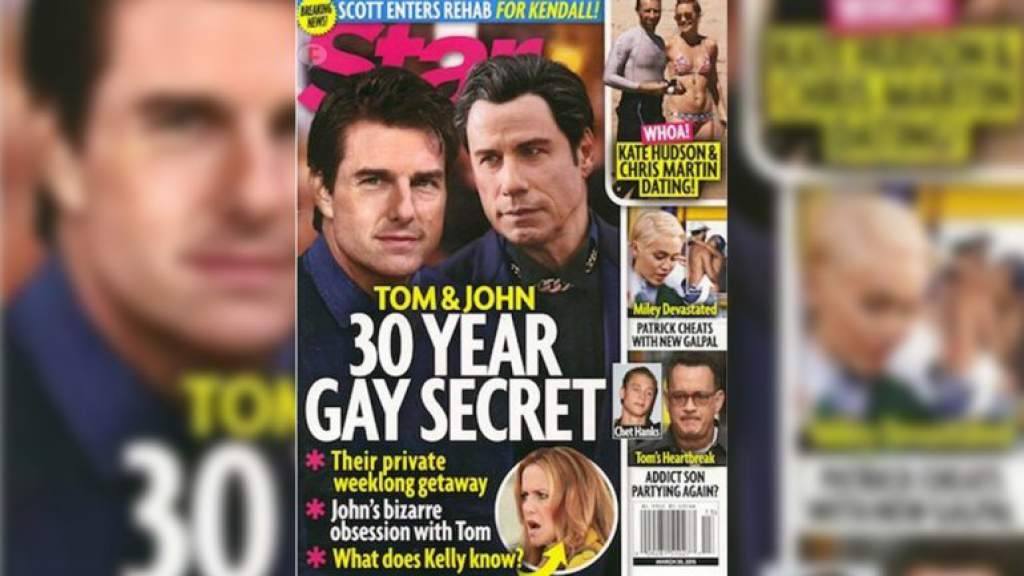 The homepages of Grindr's Into and Condé Nast's Them.
And just like that, digital's on the downturn and legacy media is the hot new ticket again — that is, for now. Anyone who has paid any attention for the last two decades — and particularly for the last five, when it's garnered the most mainstream attention — could attest to just how frequently the shiny new title (or the newly relaunched old one) seems poised to finally save, or at least sustain, LGBT media.
Tracy Baim
If there's anyone who knows about the struggles of keeping LGBT media afloat, it's Tracy Baim. The 56-year-old lesbian owner of Chicago's LGBT newspaper, the Windy City Times, and publisher of the Chicago Reader alt-weekly has been working in LGBT media since her early twenties.
"My teachers in college … were quite paternalistic, saying, 'You can't be openly gay and be a journalist,'" Baim told me. "So I did know my path was going to be strange."
The Ladder, One, and the Mattachine Review were among the first well-known gay and lesbian newsletters turned publications, but there were and have been so many others — even before the LGBT press effectively "came out" in the 1970s. For queer people in the postwar era, these secret pages — which included news and politics as well as fiction, poetry, and art — were vital to their selfhood.
At the same time, local and regional publications began to pop up in major metropolitan areas: Philadelphia, New York, Chicago, Detroit, Boston, Washington, DC, and San Francisco among them. "All were labors of love and sacrifice," D'Emilio writes. "Initially they depended on volunteer labor and on contributions to stay afloat."
Advertising was difficult to find; bars were the primary LGBT businesses of the time, and they weren't always interested in identifying themselves as gay spaces. Even after Stonewall, police harassment was a huge concern.
An issue of the Ladder from January 1966, and the Oct. 31, 1969, issue of Time with the cover story "The Homosexual in America."
Eventually, AIDS spurred the mainstream press to put dedicated reporters on LGBT and HIV/AIDS beats. Slowly, other publications followed suit. HIV/AIDS coverage wasn't deemed as worthy of frontpage news, however, and other gay and lesbian coverage was typically "balanced" to include voices from anti-gay opposition.
"In the mid-'90s, it felt like this new age of advertising agencies creating really wonderful content that was very well thought out and placed deeply in the market in ways that created that loyalty factor," said Baim. "And then it went away."
Zach Stafford, Phillip Picardi, and Whembley Sewell.
Into and Them were often referred to as "millennial" sites, which likely had to do with the millennials put in charge. But barely a year after launching their new publications, the young cis gay men in charge of those digital properties left their positions to head up the grandfathers of LGBT media.
Still, post-Picardi, Them is forging ahead. Sewell, Them's new executive editor, previously channel manager at Teen Vogue, mentioned the unveiling of "new projects in the coming months." She added, per a Condé Nast spokesperson, that "our coverage will continue to reflect our commitment to representing the breadth of our community."
The spokesperson said that it's important to "Condé Nast as a company to provide a platform for new voices and perspectives, and to chronicle and celebrate their stories. From both an audience and a business standpoint, we've seen consistent growth since launch."
Diane Anderson-Minshall and Nathan Coyle.
"We're advocacy publications by and large — we're not just sitting back without our opinions," said Diane Anderson-Minshall, editorial director of the Advocate, Chill, and Plus magazines. "It's evident in our editorial and our choices, so what goes along with that is who we support, who we don't support, who we take money from."
Nathan Coyle says he believes advertising is more of a concern for the Advocate, which is more news and politically focused, than Out, which has a history of being more lifestyle, fashion, and entertainment-driven.
"It's less of a concern, which is not to say that under Phillip [Picardi]'s leadership in particular we're not going to take on more challenging topics — and we most certainly will — but generally speaking, the topics and the areas of the kind of editorial coverage of Out are much less likely to be polarizing to advertisers," Coyle said. "I think there are cases where advertisers might be uncomfortable [advertising in the Advocate], but that's great because then we'll sell them Out and we'll sell them Pride.com. And then everybody's happy!"
Pride Media is the largest entity in this space, but it doesn't exactly have a monopoly — at least not yet. And that's a good thing, Baim argues.
"You must have more than one of something to prove its value," she said. "When you're in a niche market … you need colleagues in at least other cities to have a network of publications or media entities that advertisers even find worthwhile creating the content for. We are at a sharp, sharp tipping point in LGBT media."
Baim finds that one of the biggest problems facing publishers today is the shift to programmatic marketing. Whereas brands used to work more closely with LGBT people at their respective publications to create highly specific artwork to go inside magazines, on back covers, or online, now advertisers (and some media companies themselves) look for an easier alternative. Programmatic ads involve being targeted for specific ads because of sites you visit, searches you make, and people you follow.
"[Ad agencies] used to build a creative, take a commission, and all of that money went to LGBT media," Baim said. "Almost all of that now goes to 'Oh, we'll run your Facebook campaign targeting those people, we'll run your Twitter campaign, we'll do content that gets placed.' Why not? It's all in-house then — they control all the money." (This shift doesn't hurt only players in LGBT media, but potentially LGBT consumers as well — a visit to a gay-themed site can lead to programmatic gay ads following you around the internet, which can be dangerous for those who aren't openly queer.)
The front page of the Windy City Times on Oct. 31, 1985.
Baim's Windy City Times is one of fewer than 20 local LGBT publications still in existence. The Times is part of the National LGBT Media Association, a network of the top 12 regional gay papers in major markets, who work with Rivendell Media, the only LGBT-focused media placement, planning, and research company that currently represents more than 95% of existing LGBT press. Every year, Baim said, the association gives 5% of its national advertising booking to a pool, which gets spent on advertisements in Ad Age or other industry marketing to promote its reach of loyal local LGBT audiences. The network is a way of ensuring the success of all local and national LGBT media, because local publications like the Windy City Times also rely on national campaigns as much as they do local advertisements.
"We saw a significant decline last year in advertising from national," Baim said. "I don't know how it is in the national publications, but there's definitely been a decline over the last year. I think it's TV and programmatic, absolutely."
But not everyone thinks the prospects are quite so dire. "Publishers successful in niche media — we've only had a 6% hit in advertising," Anderson-Minshall said. "The top 50 magazine advertisers only spent 6% less in 2017 than [the] previous year. Yes, advertising revenue is down, but it's not down that much. … Traditional advertising revenue isn't going to jump up any time in the future and may not be a part of the plan."
"Now we have a push to a digital world, and it's really still a print-based market, meaning even most digital sites are extensions from the print product," said Todd Evans, who runs Rivendell Media, an LGBT media placement and advertising agency. "And so [we've seen] three years of very strong growth in print, and it's totally counteractive to what everybody else is saying."
Gilead advertising at French Pride in March 2017.
It's a strategy that a number of struggling sites — from Mic to Mashable to the Daily Dot — have attempted over the past few years, laying off editorial staff so that they could beef up their video offerings.
Coyle said video will play a "key part" in expanding and growing Pride Media's revenue. He's also considering some other opportunities like those he leveraged at his last publication, Domino, where he created a line of "Domino-designed and -branded tabletops at Bloomingdales, Anthropologie, and a handful of other retailers."
"The examples here would be quite different," he said. "I think that I agree there have been challenges in monetizing LGBT media over the years and even decades, but I think that when you think about how to create businesses and revenue streams beyond just advertiser's dollars, I think there's a huge, huge potential."
Publishers have certainly been scrambling to find revenue streams beyond advertisers' dollars — and with good reason. One major get for any LGBT entity is Big Pharma, specifically HIV drugs. It's seemingly an ideal match — ads for Truvada for PrEP would a the segment of the population for whom HIV/AIDS prevention is particularly needed. Yet depending on consistent cash flow from a gigantic company can create dire and desperate circumstances when they suddenly pull out of LGBT publications — as was the case recently with Gilead, the biopharmaceutical company that not only owns Truvada, but the exclusive patent on emtricitabine, an integral part of Truvada which would be required for any more generic or less expensive replication of the HIV-preventative drug.
While Gilead had major buys with Into, Them, and almost every national and local LGBT publication, it suddenly halted its support last year. Evans said Gilead hasn't advertised in any LGBT publication since May 2018, shortly after a new CEO came on board. Instead, it's moved toward television and mainstream media.
"We track every ad in every gay and lesbian publication in the United States, and that's something disturbing and uncomfortable for me, when a company is largely wanting to target an LGBT clientele for a product or service and then they want to do it through mainstream media — how does that really help our community?" Evans said. "Pretty much the whole of the LGBT press — including the Out and the Advocate, subscriber based ones — they're depending on that income to fund stories and research and help with equal rights for LGBT Americans, so I really feel it's a misstep."
"It's very clear Gilead is doing a pivot," Baim said. "It's very clear and it's definitely hurting LGBT media. LGBT media are suffering — I know it. … You're seeing [Gilead] on CNN and FX and other places. Pharmaceutical has always been one of the stronger categories, and I've always really pressured for diversification of relying on that category for decades." Still, she said, it's hard not to feel lured by "the shiny larger buckets of money."
Coyle isn't concerned about losing Gilead specifically. "We have great relationships with a number of pharmaceutical advertisers," he said.
Representatives for Gilead did not respond to a request for comment.
Tre'vell Anderson recently left the Los Angeles Times for a director of culture and entertainment position at Out. A black, genderqueer journalist who serves as the president of the LA chapter for the National Association of Black Journalists, Anderson said they generally fail to see "as robust coverage of the community as I wanted" in LGBT media.
Tre'vell Anderson in 2017.
"So much of what I personally saw in even Out and the Advocate ... was a centering of stories that didn't include bodies like mine and experiences like mine," Anderson said. "And that's not to say they weren't doing a great job at covering what they were covering; they just weren't covering some of the things I thought should be covered."
Anderson's new coworkers include managing editor Michelle Garcia, executive editor Raquel Willis, and former Into staff writer Mathew Rodriguez, a team Nathan Coyle is proud to employ, because he says they do not mirror Out's largely white cis male past.
"I think the state of LGBT media now — yes, you still have those sites that are very much bloggy and low-brow, if you will, in terms of the kinds of content that they're covering," Anderson said, "but you also see a lot of queer media that is trying to have this deep reporting, robust coverage of the entire queer community, and not just cis white men."
"Diversity and inclusion is a huge priority for me and for the company, and what I'm really proud to be able to point to is actions and not words," Coyle said, referencing criticism that Out, in particular, faced when it came to diversity in the past. Now, he said with a laugh, "With only one exception, Phillip is the only non-Latino white cis male on the entire Out team."
When asked if he sees his being hired at Out as part of a long-held trend of keeping cis gay white men in charge of the publication, Picardi said in an email, "I'd resist the notion that this is a 'continuation' of what's happened before, since the staff is currently the most diverse in Out's history, and that was a clear priority of mine before accepting the job, and has been a priority for me in my (albeit, short) career as a hiring manager. But, I would add the big 'but,' that gay white men are often chosen for these jobs because we remain the closest in our proximity to privilege. We are likely chosen for roles and promotions and granted visibility due in no small part to this privilege and, perhaps, a sense of palatability by the broader world outside of the LGBTQ+ community. I am not shy about acknowledging privilege as a part of the reason I've held multiple positions in my career."
Meredith Talusan was initially the executive editor at Them under Picardi, but has since moved to contributing editor, largely consulting on "longform pieces and topline work that would benefit from my areas of expertise." She said she sees a movement at publications for not just cis white gay men to be in charge, but believes Picardi is an effective leader because he elevates QPOC voices.
"I feel like Phill's model is really the only one that could be sustainable in terms of a gay white man leading a broad queer publication, unless it's one that appeals to a really old demographic," she said in an email. Though appealing to mostly an older demographic is exactly the problem legacy publications continue to have.
"I think Out is another brand that historically has a certain perception of the types of people, the types of bodies, the types of stories they've come to expect, and I think the team we have now is trying to buck up against that," Anderson said. "And I specifically am trying to buck up against that. And for me, I often say we are having to train our audience to being open to other types of coverage."
That won't happen overnight. Anderson said there was some backlash when Out unveiled their first new cover under Picardi's tutelage, featuring actors Hari Nef and Tommy Dorfman.
The February issue of Out featuring Hari Nef and Tommy Dorfman.
"We did get some interesting feedback on the cover of our first issue — our February issue which is our Hollywood issue ... which has a trans woman and a cis gay guy on it, but they're both white," he said. "So many people think this new era of Out would include racial diversity on the cover, and so we had some negative feedback about that. Some people were like, 'The face is still white!', which I think is a valid criticism of the entity that is Out magazine."
"The entire media industry has been victim to only creating space for mostly cis-white [sic] folks. And as a black person who now is an EIC of a legacy publication, I am excited to see what we can do together as I settle into my role (now on Day 9) and the new Out staff does the same," Stafford said in an email.
"Male privilege is alive and well in all communities, whether it's straight or the LGBT community," said Rocco Kayiatos, the copublisher and founder of Original Plumbing: A Trans Quarterly. Kayiatos and I also worked together at Into, where he was the head of video; he previously worked at BuzzFeed. A trans man who began his career as a music artist, he was first inspired to launch his own trans male–focused publication with copublisher Amos Mac because he felt media was either ignoring or tokenizing trans men like him — LGBT media included.
"I think that when we talk about how there's a new face to queer media, to me it looks the same," he said. "And until we start putting women and trans people and women and trans people of color in positions of editor-in-chief, ... it's not enough to hire a young, white, or more normative kind of gay man to then hire a staff of people of color or trans people. It's not enough to do that. We need to put POC and trans people in positions of actual power."
Original Plumbing is currently in its last printing after 10 years and 20 issues, and Kayiatos said things still haven't gotten much better for trans men or transmasculine people when it comes to being hired or covered by LGBT media outlets. Although Original Plumbing created merch and threw successful events to help offset printing costs, the copublishers are still in the red. Its advertising base was largely small queer-owned businesses and sex toy shops.
"We looked to Autostraddle to figure out how to try and expand but it was always just the two of us," Kayiatos said.
Autostraddle, the largest and most popular surviving independent media site for lesbians and bisexual women — also celebrating its 10th anniversary this year — is figuring out its future, too. Despite Autostraddle's faithful following and revenue increase every year, its founder and editor-in-chief Riese Bernard is considering something that could surprise some loyal readers: acquisition.
Independently owned, operated, and staffed by queer women, Autostraddle has been able to survive due to subscriber-paid memberships, private donors, events like its annual A Camp, and the small amount of advertising it is able to procure. Recently, Autostraddle became an affiliate of Pride Media's, in hopes of benefiting them both financially. (Autostraddle previously had a similar deal with Evolve Media and AfterEllen.) Currently, Autostraddle isn't going beyond advertising partnerships, but Bernard said that could change.
Autostraddle's A-Camp in 2015.
"Whenever we've talked about the possibility of acquisition, I've always been pretty firm that I wouldn't do anything that would require me to give up any editorial control or anything of that nature," Bernard said. "I don't really know that much about what [acquisition] relationships are like. I don't imagine that anybody on our team, including me, would be happy about sugarcoating things or not being honest about stuff. Honesty and authenticity is really crucial to our brand — to our lives and what we care about and believe in. So I don't think anything where we'd have to sacrifice any of that would work for us."
"The lesbian market the truly untapped market in the United States," Evans said. "We don't really know why that is — I've invested so much in it because I just feel this obligation to try and help that market. I think it really still suffers from prejudice."
Bernard says a decade of time spent working with and for her community has provided her tons of statistics that would prove wrong anyone who didn't see lesbians and other queer women as an important market force. But she says one benefit to others' shortsightedness has been not having to forgo any editorial independence.
"Because no one wanted to advertise with us or give us access to anything, we did have the freedom to say what we wanted," she said. "But I think that just on a day-to-day, our existence feels so precarious that there are things we still worry about saying anyway."
A continuous struggle for any queer publication is content about sex and sexuality — and that has affected Autostraddle in the most unfortunate ways.
"When we've been in ad networks like Google AdSense we've had to block and set up plug-ins, so they don't run in pretty much half of our content because they don't want to be anywhere near sex," Bernard said. "It's incredibly frustrating to be rejected for ads because of our content being too sexual and having too much sex in it, and meanwhile Cosmo can do whatever and get huge ad sales from big brands. They can even write about queer sex, and their lesbian sex articles have overtaken ours in SEO results a lot of the time."
If acquisition doesn't come to fruition, Bernard doesn't know what could happen for her site, which employs six full-time staffers.
Riese Bernard (bottom center) with the rest of the Autostraddle staff.
"If we don't get that support and we do have to shut down, aside from my own personal investment in it, which is obviously pretty large — that's a little scary in terms of there not really being a lot of women-focused LGBT media out there," she said. "It's important to have publications that are also led at the very top by women. People will be like, 'These other publications should have more stuff about women or include more women,' and that's true, but also I think it's important to have things that are led by women, too, where it's really devoted to us so we're not just a vertical or a percentage of a staff. That we are the ones controlling the whole thing."
Since LGBT media's early days, lesbians and queer women have had to effectively become separatists. The lesbian feminist press has seen many variations on collectives, newsletters, and publications, but very few have permeated the landscape like AfterEllen and Autostraddle. (When what is now owned by Oreva under the Pride Media banner was previously with Here Media, the Advocate, and Out had a sister site called SheWired that was later shut down due to lack of profit and spun into the millennial site Pride.com. SheWired editor Tracy Gilchrist was christened with the title feminism editor at the Advocate, and now women's content is filtered into the "women's channel" on the Advocate's website.)
AfterEllen is no longer what it once was for many queer women, but even before Evolve decided to devote fewer resources to the site, AfterEllen's demise brings up another major question when it comes to LGBT media: Are queer people able to sustain publications on our own, or do we need to rely on broader audiences?
Some LGBT-specific verticals hope to reach both more general (read: straight) audiences as well as LGBT readers. NBC Out's editorial manager Brooke Sopelsa says that the NBC name helps her journalists to gain access and makes their jobs easier based on the respect the news network has garnered over the years, but that her readership is not just LGBT people.
"The way we approach NBC Out coverage is with a 'By us, for everyone' strategy. Meaning, like many other LGBT news outlets, our content is being written and edited by journalists with deep knowledge of the queer community," Soplesa said. "However, unlike many other LGBT outlets ― and partly due to NBC Out being part of a larger mainstream news site ― our audience goes far beyond lesbian, gay, bisexual, transgender, and queer readers. We strive to cover stories in a way that makes them of interest and accessible to folks both within and outside the queer community."
There is value to that kind of work: People who might not be very well-versed in queer issues can, through LGBT verticals or LGBT content included in mainstream media, learn about the humanity of LGBT people and the value in supporting LGBT rights. Plus, LGBT readers can find themselves included and represented in mainstream settings where in the past they might have not been.
But that strategy is also a marked change from what the founders of the first LGBT newspapers or newsletters set out to do. And that begs the question: Who and what are LGBT media outlets doing all this for? And at what potential price?
"We all had to be out there. You couldn't really be underground and be in the media," Anderson-Minshall remembers of her early days in LGBT press. "We knew it because when our reporters would get physically attacked back in the day or we would all get death threats, stuff like that. It felt like a mission and a calling and not a job, which is why we're all willing to do it for twelve dollars."
"We're all kind of poor and stressed out," Bernard says of her team at Autostraddle. "We survive on — we love the work we do and we love our community and we love the stories that we write and we love having the chance to really elevate the stories we think need to be elevated and to have a voice in the cultural conversation, and we really love each other. A lot of our team is like family to us. Most of my coworkers are like my best friends. So there are times where we feel like 'Oh my god, I can't believe we're getting paid anything to do this.'"
Perhaps the question of what's next for LGBT media has less to do with those within it than those outside of it — LGBT readers and consumers. What value does our community place on content by and for queer audiences? After all, we're the only ones who can keep ourselves alive. ●