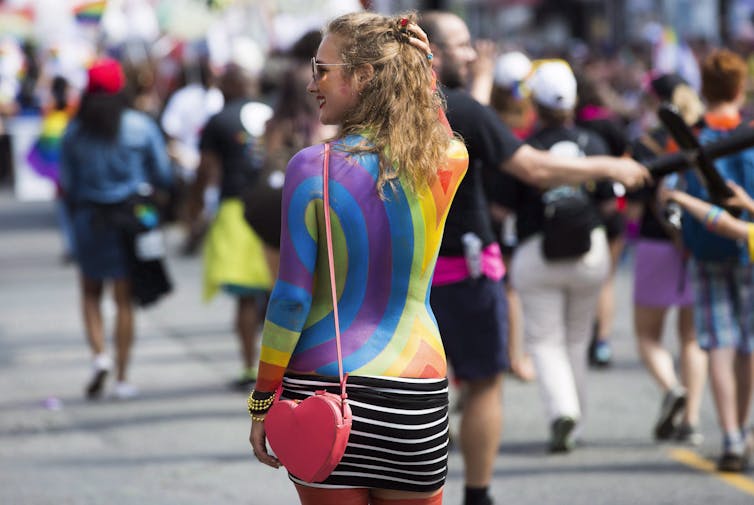 I do not mean to diminish the horrors perpetrated by these (or any other) serial killers. Yet I would suggest that serial killers are not the most serious problem facing gay men in Toronto today.
Depression, minority stress and suicide
Hobbes writes that gay people are now, depending on the study, between two and 10 times more likely than straight people to take their own lives. We're twice as likely to have a major depressive episode.
In Sweden, which has had civil unions since 1995 and full marriage since 2009, men married to men have triple the suicide rate of men married to women. So even with all the legal changes, it is still dangerously alienating to go through life as a man attracted to other men.
Hobbes attributes the escalating suicide rates to what is called "minority stress." He says: "Minority stress in its most direct form, it's pretty simple: Being a member of a marginalized group requires extra effort."
Part of the stress also comes from online dating apps like Grindr, Hobbes says. "If someone rejected you at a bathhouse, you could still have a conversation afterwards. Maybe you end up with a friend out of it, or at least something that becomes a positive social experience. On the apps, you just get ignored if someone doesn't perceive you as a sexual or romantic conquest."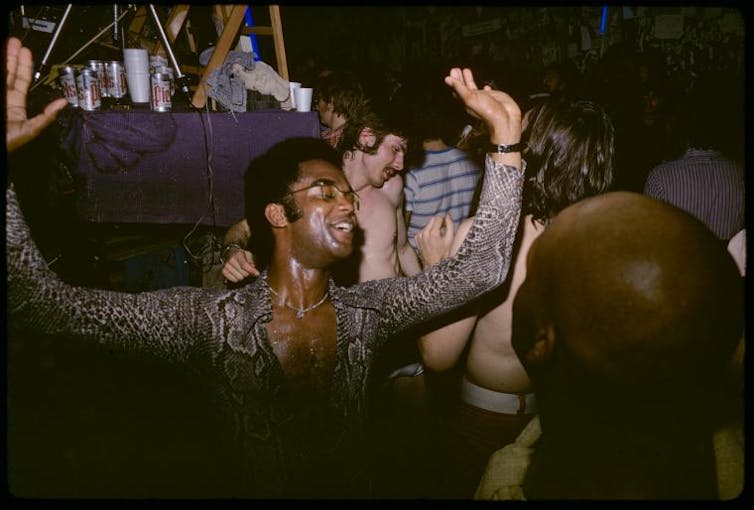 Addiction linked to depression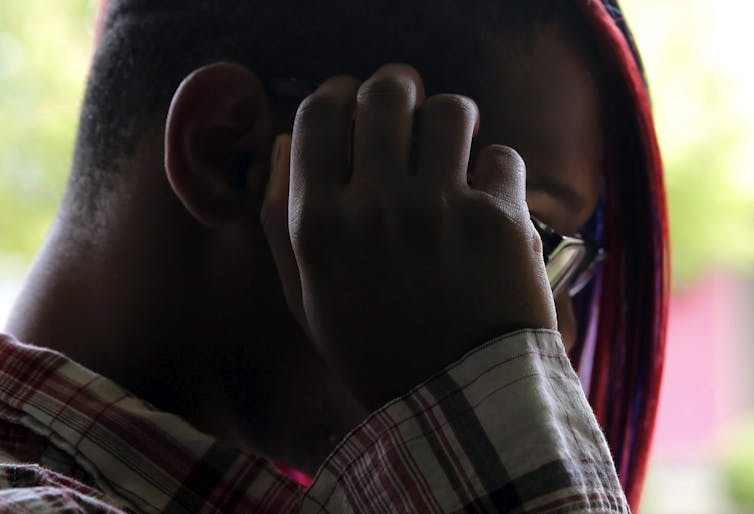 Many economic challenges
The Stockholm Syndrome
If the plight of gay men is so dire, why are gay magazines obsessed with pets who travel — and RuPaul? Why is the message of this year's Pride that gay men are just the same as anyone else — including, tragically, the victims of serial killers?
Why are gay men dedicated to perpetrating a false image of themselves as not being victims of oppression?
In the same way, has resistance to homophobia been co-opted?
According to Owens, what we need is a new story about what Black America can be, which "looks toward a bright future instead of clinging to an ugly past."
But we all know that racism and homophobia are systemic issues woven throughout our daily lives.
Origins of gay liberation
Is it any wonder that an oppressed minority might hope that wishful thinking might spirit oppression away?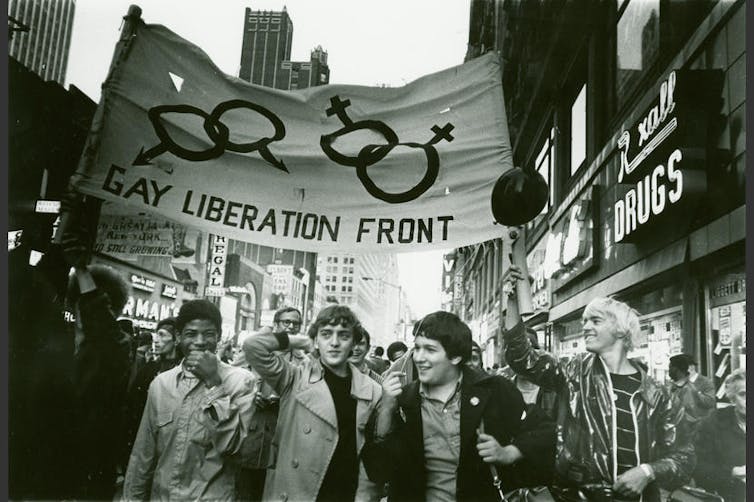 But this more conservative Mattachine Society had little success.
It took a decade, and the Stonewall uprisings, to effect the changes that helped create what we know today as gay liberation.
Let's be radical
But the pendulum has swung back again. It seems that once again, gay men are committed to lying about their oppression. How long will we continue this futile pattern of oppressing ourselves?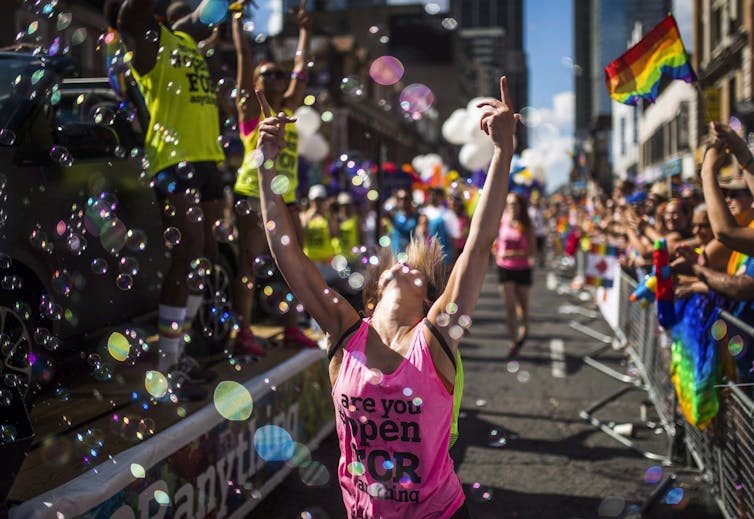 I had the privilege of meeting Harry Hay once — by chance — in a Provincetown restaurant in the '90s. I'll never forget it.
I immediately recognized him and felt compelled to introduce myself. (This was a "once-in-a-lifetime" chance!) Hay was old. Standing near, but at a bit of a distance from him, was his lifetime partner, John.
I asked Mr. Hay why he was in Provincetown, and he said, "You won't like my answer." I said, "You never know."
"I'm here to protest gay marriage," he said. I told him that I agreed with his position.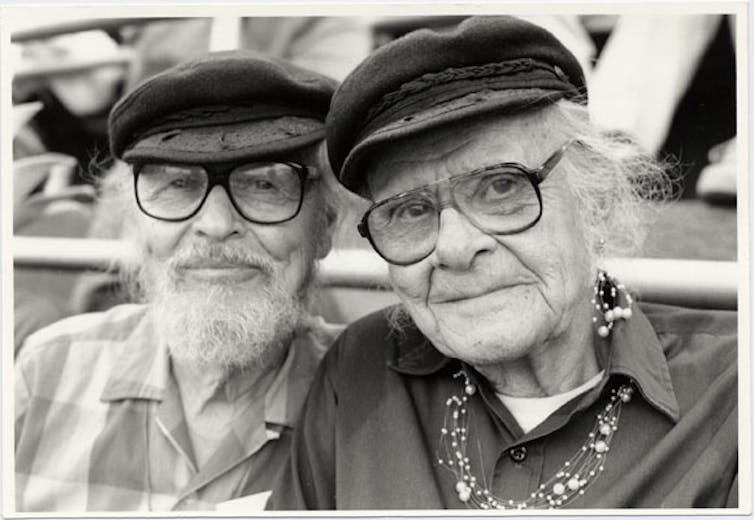 Nevertheless, he felt compelled to explain it. "You see that man over there? He's my lover John. John and I have been together for a very long time. But we are not married. We would never marry. You see, at any moment I could leave him. We have that kind of relationship. I mean I could leave him for someone like…like well…like for you, for instance." And his eyes sparkled.
I can say that Harry Hay — the founder of the gay liberation movement — flirted with me when he suggested he might very well cheat — with me — on his lifetime partner.
I'm not bragging about this. But it all just goes to prove that, unlike many gay men today, Harry Hay was not afraid to tell the truth.
Harry Hay knew that it was only by the admission of difficult truths that we can ever find the path to true liberation.