A prominent Russian LGBT activist who had been featured on a blocked website that encourages people to "hunt down" sexual minorities has been killed in St. Petersburg.
The website, inspired by the "Saw" horror film franchise and which encourages visitors to track down and assault people believed to be LGBT, was
blocked
in Russia last week.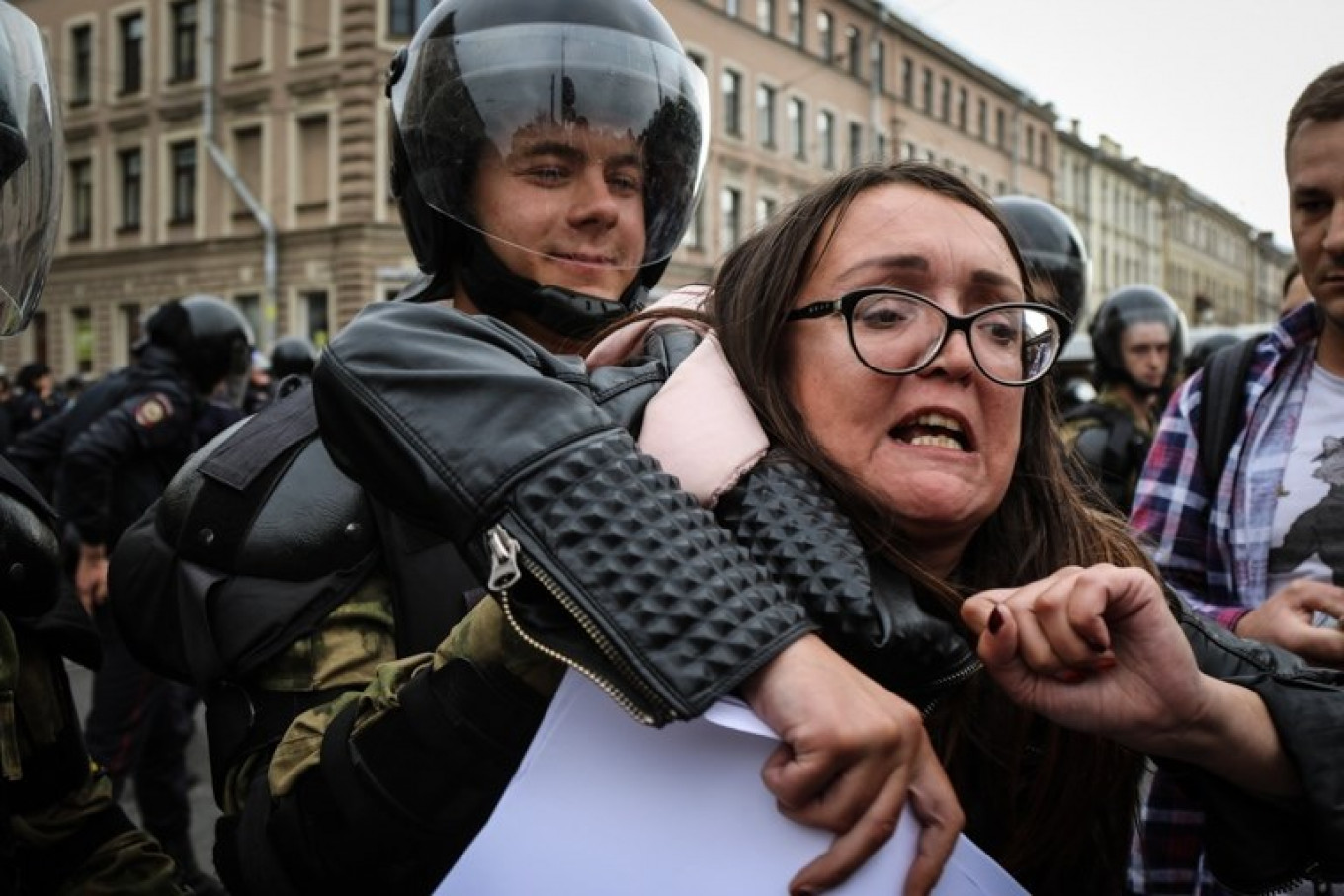 A suspect in her killing was
reported
to have been detained.
Grigoriyeva had maintained an active stance on a range of issues, according to the Mediazona news website. It
reported
that over the past year she had been detained at rallies against torture and the Chechen-Ingush land swap, as well as at LGBT protests.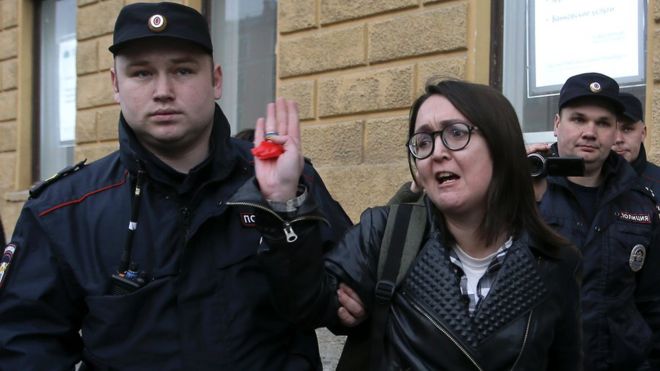 LGBT rights campaigner Yelena Grigoryeva Yelena Grigoryeva, an LGBT rights campaigner in Russia's second-largest city of St. Petersburg, has been killed, the local online newspaper Fontanka reported citing police.
She was found dead with multiple stab wounds on July 20 near her house and apparently was strangled, according to Fontanka as well as a Facebook post by opposition campaigner Dinar Idrisov and the Russian LGBT Network.
Idrisov said Grigoryeva had received multiple threats both online and offline.
Aside from LGBT causes, Grigoryeva opposed Russia's seizure of the Ukrainian peninsula of Crimea and took part in rallies in support of political prisoners.
"Recently she has frequently been a victim of violence and received murder threats," Idrisov said. Grigoryeva "filed complaints to the police regarding the violence and the threats, but there was no reaction."
It is not clear whether the police are investigating her death as a hate crime.
Based on reporting by the AFP, Fontanka, and Meduza.

Protests in Moscow Against "Putin, Lier"

More than 10,000 people have gathered in Moscow to protest against the controversial ban of some opposition candidates from Moscow city-council elections set for September. The July 20 rally was addressed by leading figures of the Russian nonparliamentary opposition, including anticorruption activist Aleksei Navalny and Lyubov Sobol, who is one of the excluded candidates.

{Radio Free Europe}