June 27, 2016
After the massacre in Orlando, Fla., American religious leaders spoke in a largely unified voice, condemning the killer and mourning the dead. But at some extreme conservative Christian churches, there was another message: good riddance.
In the weeks since 49 people were slaughtered at a gay nightclub, remarks by pastors celebrating the deaths have brought attention to several outposts of anti-gay hostility across the country that until now had been operating mostly under the radar.
"The tragedy is that more of them didn't die," Roger Jimenez, a Sacramento preacher, exhorted his congregants on June 12, the day of the assault. "The tragedy is — I'm kind of upset that he didn't finish the job! Because these people are predators! They are abusers!"
Mr. Jimenez's sermon received widespread attention after a video of it appeared online, and then a torrent of denunciation from gay rights advocates, fellow pastors and pretty much everyone who saw it. But his sentiments were also echoed in at least a few other churches.
Rebecca Barrett-Fox, a visiting assistant professor of sociology at Arkansas State University who has researched Christian extremists, said she had tracked about five churches — in California, Texas, Arizona and Tennessee — where preachers had endorsed the killings in Orlando.
They are not as well known as the virulently anti-gay Westboro Baptist Church in Topeka, Kan., which has become infamous for demonstrations at military funerals. But their views about lesbian, gay, bisexual and transgender people, and what should happen to them, can be just as troubling.
Many of the preachers identify themselves as so-called independent Baptists, meaning that they are not a part of any of the denomination's groupings, such as the Southern Baptist Convention. Dr. Barrett-Fox said the Baptist emphasis on church autonomy — recognizing no central authority — allowed pastors to interpret the Bible for themselves.
"One of the consequences of that is you can get whole congregations that spin further and further away from the norm of what is accepted theology," she said.
The independent Baptist churches where anti-gay hatred has flourished tend to have small congregations, more likely to number in the dozens than the hundreds, experts said.
Sermons posted online since the attack have been interspersed with dehumanizing labels for L.G.B.T. people reminiscent of those used by the perpetrators of historical genocides. The Orlando victims were "sodomites," "reprobates," "perverts" and "scum of the earth," preachers have said.
Get the Morning Briefing by Email
What you need to know to start your day, delivered to your inbox. Monday – Friday.
In a sermon at a church in Fort Worth, Pastor Donnie Romero told his congregants that every gay person is a pedophile. He was praying that the injured Orlando victims would not survive, he said, "so that they don't get any more opportunity to go out and hurt little children."
"I'll pray to God that God will finish the job that that man started," he added, referring to the gunman, Omar Mateen.
While the pastors have stopped short of calling congregants to arms, they say little to discourage it, either.
"I don't believe it's right for us to just be a vigilante," said Steven Anderson, the leader of the Faithful Word Baptist Church in Tempe, Ariz., in a video response to the massacre. But, he added, "These people all should have been killed, anyway, but they should have been killed through the proper channels, as in they should have been executed by a righteous government."
The Southern Poverty Law Center, which tracks hate groups, said it was alarmed by the comments of extremist pastors after the mass shooting in Orlando. Heidi Beirich, the center's director of intelligence, warned that they should not be dismissed as empty rhetoric.
"I think it is entirely possible that someone could be inspired by this and kill gay people," Ms. Beirich said. "This kind of message is exactly akin to Hitlerian ideas of exterminating Jews. It's that extreme. It's basically genocidal toward a population."
Messages left with the pastors in Sacramento, Fort Worth and Tempe were not returned.
Of course, an overwhelming majority of Christians, including Baptists, reject hateful messages about L.G.B.T. people. As a video of Mr. Jimenez's remarks was shared widely online, a group of more than 700 Sacramento area pastors denounced them. A petition calling for Mr. Jimenez's removal collected more than 8,000 signatures. About 100 protesters gathered outside the church.
After the Orlando killings, some gay rights advocates have noted how far many mainstream religious leaders have shifted toward acceptance of gay men and lesbians since an earlier tragedy in 1973. Back then, when an arson fire at a gay New Orleans bar killed 32 people, churches refused to bury the dead.
Jay Brown, a spokesman for the Human Rights Campaign, said the L.G.B.T. advocacy group was appalled by the incendiary comments of Mr. Jimenez and other pastors. "But on the other hand, we've seen an enormous amount of inspirational comments from faith leaders," he said.
Mr. Brown recalled how Utah's lieutenant governor, a Mormon, gave a speech in which he apologized for his role in perpetuating homophobia. Around the same time, a Catholic bishop in Florida issued a public call for believers to stop demonizing gay men, lesbians, bisexual and transgender people. On Sunday, Pope Francis said gays deserved an apology from the Roman Catholic Church.
However, while many conservative Christian leaders no longer want to be seen as anti-gay, the change in tone should not be interpreted as full acceptance, Dr. Barrett-Fox said. The "love the sinner, hate the sin" approach to homosexuality continues to be deeply woven into Christian thinking.
Some of us gays believe that this pastor is abusing his freedom of speech by inciting to violence and therefore there most be a price to pay. Not a violent price but a price from his peers, landlord, and hopefully people that declare that they are Christians because language like this is what brought the instigation for the shooting in orlando in the first place. This so called pastor should keep in mind there have been pastors and their families that have died through shootings because of who they were. That is the best example to show to this man and others, that calling for violence is a risky proposition for all.
February 23, 2016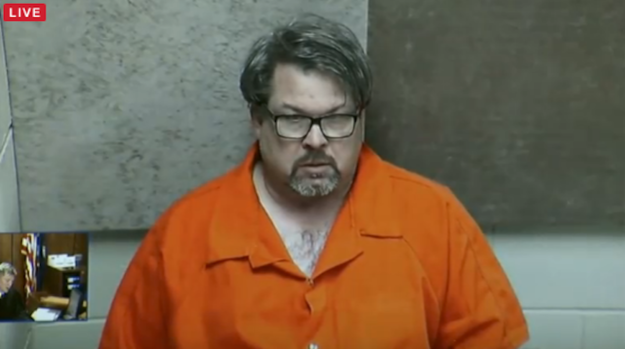 Jason Dalton, a 45-year old Michigan Uber driver, will appear in court via live video for his arraignment this afternoon. The suspect reportedly shot victims randomly over several hours at different locations and now faces multiple counts of first-degree murder and attempted murder.
Include the following visualizations to highlight "ridesharing" incidents in the U.S. by location and number of incidents by type.
October 3, 2015
Obama expressed frustrations with American gun laws in a press conference on the Oregon community college shooting. He said "we know states with the most gun laws tend to have the fewest gun deaths." The visualization below echoes this sentiment using data from The Law Center to Prevent Gun Violence and the CDC to show Gun Laws vs. Gun Deaths.
November 6, 2013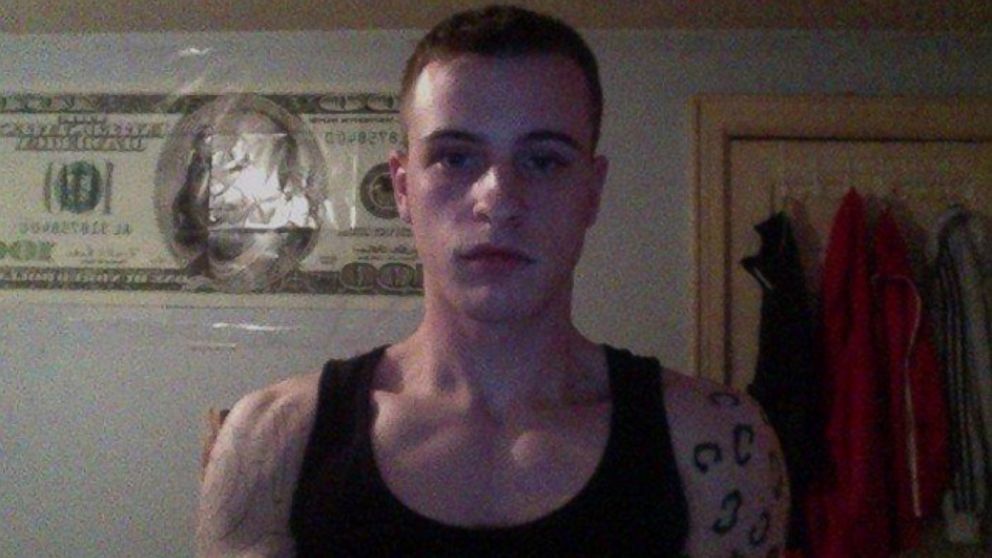 The gunman
who opened fire inside a sprawling New Jersey mall was found dead inside the mall early this morning with a self-inflicted gunshot wound, authorities said.
Authorities identified the suspect as
Richard Shoop
, 20, of Teaneck, N.J., and said his body was found in a back area of the mall around 3:20 a.m.
Police found his body more than six hours after they said Shoop entered the Westfield Garden State Plaza Mall Monday night and fired his weapon at least six times, Bergen County prosecutor John Molinelli said at an early morning news conference. The gun, described as a modified rifle, was owned lawfully by his brother, Molinelli said. Police are still sweeping the 2.2-million-square-foot building in Paramus to make sure all shoppers and employees evacuated. About 400 people were still inside the mall when police ordered a lockdown of the entire building.
There have been no other reported injuries at this time.
Shoop, according to Molinell, had a history of drug abuse, and was known to law enforcement in Bergen County. Molinell said Shoop's drug of choice was MDMA, also known as "Molly."
Molinelli told "
Good Morning America
" that he doesn't believe Shoop intended to injure shoppers or mall employees.
"The mall was closing in about 10 minutes so there were thousands of people and many people just surrounding him and the fact that he shot into the ceiling or randomly at other things, we don't think he went in there with the intent to shoot anyone. We think he went in there with the intent that he was not going to come out alive."
Police found an "ambiguous" note at Shoop's home, according to Molinelli.
"I'm hesitant to say it's a suicide note. It does express that an end is coming. It could have been prison. It could have been what he did last night but it's certainly something that gave his family reason to reach out to us sometime after 10 p.m. last night," Molinelli said.
Bergen County spokeswoman Jeanne Baratta said the first call came in shortly after 9 p.m. that a gunman was inside the mall. Police initially responded to an "active shooter" alert after reports of multiple shots fired.
Baratta said SWAT teams and other police agencies converged on the mall. Authorities swept the mall because they were unsure whether the gunman was still inside. Paramus Mayor Rich LaBarbiera initially said police found one shell casing inside the mall.
Panicked shoppers raced toward the exits or hid inside the mall. Witnesses said they saw authorities running inside the mall with their weapons drawn. The mall was immediately placed on lockdown.
Multiple eyewitnesses said the shooter was armed with some kind of rifle, wearing a motorcycle-style helmet and black clothing. Kimberly Recchia works at a boutique next to Nordstrom's and said she saw a man dressed in black, pointing a rifle toward the ceiling.
"He was just walking slowly towards our side of the end of the mall. Very calm. Didn't look like he was running or he was in a rush. He was just walking very slowly and calm. He didn't say anything," she said.
Recchia hid in a backroom with her manager when she heard more gunshots.
"He was coming closer and closer. The shots were getting louder and louder, but then after those shots we didn't hear anything else," she said.
Eric Delgado, 20, was shopping with friends inside the mall when he heard a gunshot and saw the gunman. After Delgado saw the gunman, he along with seven others hid in a dressing room for 45 minutes and heard a second gunshot.
"He didn't seem that he wanted to kill anyone because he clearly could of because there were people two feet in front of him that he could have shot at, but he didn't shoot at them. Instead he shot toward the ceiling. ..." Delgado said.
A staging area has been set up near Chili's Grill & Bar for family members to be reunited with anyone inside the mall during the lockdown.
Law enforcement officials have been informed by management of the Garden State Plaza Mall that it will be closed today. No word on when it will reopen.
The Garden State Plaza Mall, about 25 miles west of New York City, has more than 300 retail stores, including Neiman Marcus, Nordstrom, Lord & Taylor.
By ANTHONY CASTELLANO,
JOSH MARGOLIN
,
MIKE LEVINE
and
AARON KATERSKY
Digital Journalist, Law Enforcement & Homeland Security

Correspondent, ABC News
Senior Investigative Reporter
via
GOOD MORNING AMERICA
October 23, 2013
SPARKS, Nev. – He was dressed like any other student at Sparks Middle School: standard khaki pants and a Sparks sweatshirt. He was tall for a middle schooler, with dark, spiked hair, and in his hand early Monday was a Ruger 9-millimeter semiautomatic handgun.
The boy pointed the gun at about 30 terrified students huddled in a corner near an outdoor school basketball court. He locked eyes with eighth-grader Omar
Lopez
, who was nearby.
"You guys ruined my life, so I'm going to ruin yours," the boy told the group, according to Omar.
The gunman fired – not at the students but at a window, shattering the glass with two quick shots, witnesses said. He moved on, but he had already shot and killed a popular math teacher and wounded a student.
The boy then wounded another student before he shot fatally himself in the head, police said.
A day later, students, parents and police were struggling to comprehend the motives of the shooter, whom police declined to identify. The boy apparently believed he had been bullied or taunted, according to students interviewed, but police said they could not confirm that.
When he said his life had been ruined, Omar said, "He looked like he was going to cry. He said it in an angry and crying voice."
Four students interviewed by The Times described a harrowing scene as they joined others seeking safety from gunshots outside the school building. The gunman ordered everyone to be quiet, they said.
"He aims the gun at us and says, 'You guys talking, you guys talking,'" said Antonio Ochoa, an eighth-grader.
Several students shouted "No, no, we're not talking. We're being quiet," Antonio said.
The students were trapped; they could not escape without crossing in front of the pointed gun.
"I was like, 'Please, don't,'" said Adrian Aguilera, an eighth-grader.
"I thought he was going to kill me," Omar recalled. "Because when he said, 'I'll ruin yours,' in my mind that ran through my head and I thought, oh, by ruining my life he was just going to kill me."
Moments earlier, Antonio was 10 to 20 feet from the gunman when
Michael Landsberry
, a math teacher some students had nicknamed "Batman" for his love of the comic book character, raised his hands and tried to block the shooter's path.
"Mr. Landsberry, he came running up to the kid and he said, 'Put the gun down.' And by then I started running, and behind me I heard another shot."
Mike Mieras, chief of police at the Washoe County School District, told reporters Tuesday that Landsberry was shot in the chest after one student had been shot and wounded.
"Mr. Landsberry calmly walked toward the shooter, putting his hands up in a motion to try to stop the individual's actions," Mieras said. "Mr. Landsberry's heroic actions, by stepping toward the shooter, allowed time for other students on that playground area to flee."
Landsberry had served in the Marine Corps and was a Nevada National Guardsman.
"A person like Mr. Landsberry cannot be replaced," school Supt. Pedro Martinez said. "He was a beloved teacher and father, a great role model, and an even better person. He will not be forgotten. He is truly a hero."
Martinez added: "This is the action of one student. Let's not forget it's a tragedy for that family as well."
Sparks Deputy Police Chief Tom Miller said police were withholding the shooter's identity "out of respect" for his family, which has cooperated with police.
Police said that the crime scene had expanded to include the shooter's home and that there was a possibility his parents could face charges relating to the weapon.
Police emphasized that all shots fired Monday were outside the school and that the gunman never went inside. They said police officers did not fire their weapons.
Miller declined to answer questions about possible bullying of the shooter and said police did not know whether specific students were targeted.
"Everybody wants to know why. That's the big question," Miller said. "The answer is, we don't know right now. We are proactively trying to determine why."
melanie.mason@latimes.com
david.zucchino@latimes.com
Mason reported from Nevada and Zucchino from North Carolina. Times staff writer Ari Bloomekatz in Los Angeles contributed to this report.
pic: Getty
It is with great sadness that we published these pictures to remind every one of two things. First that the british wer...

Words from the publisher: Before you start reading this posting let me warn you that NOT ALL the information  here has   been verified. Th...

 If Trump's Grand daddy would have been denied entrance here (we were in between wars with     Germany)Trump would not be here...